Boosting the immunity and bettering our health is the need of the hour. In this post, I am sharing a very easy immunity drink that you can prepare in just 5 minutes.
Let's go ahead and check how you can prepare it.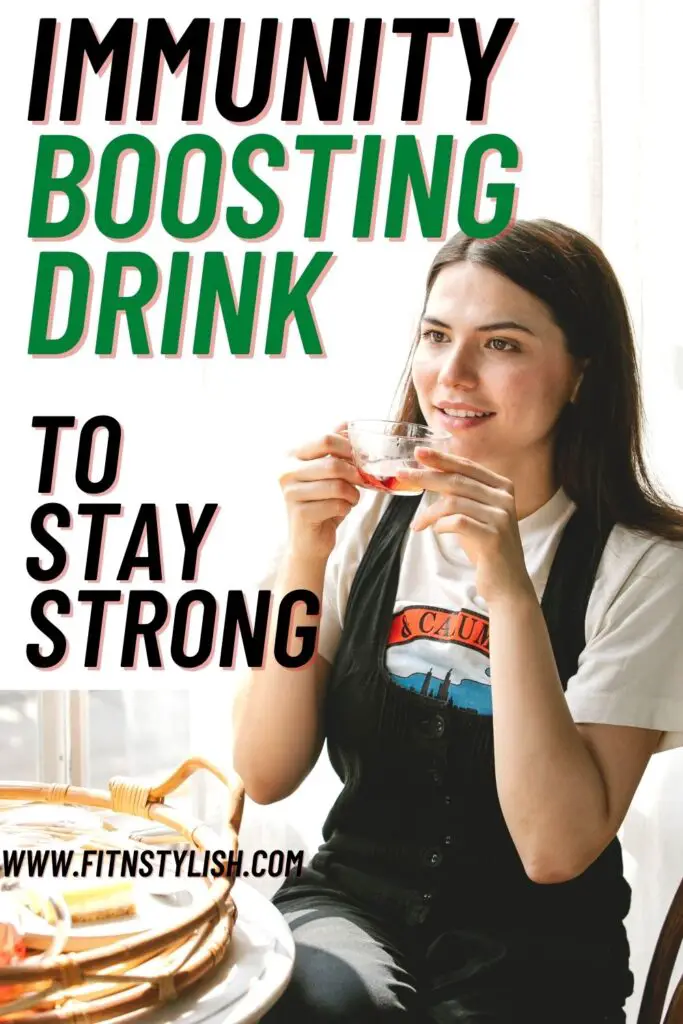 How This Immunity Drink Can Help You?
The immunity boosting drink has all the ingredients which can help you in staying away from cold, flu, virus and allergies. It can also help in increasing the strength of your body and immunity, thus protecting you from various ailments.
Suggested For You:
15 Amazing Benefits of Turmeric Milk & 4 Recipes to Make it
Ingredients for Immunity Drink
You'll need very few items to make this.
(You can skip the ingredients if you are allergic to any of them)
Here's the list of ingredients that you need:
Water
Turmeric Powder/ Stick
Cinnamon Stick/ Powder
Black Pepper Powder or Seeds
Ginger
5 -7 Cloves
How to Prepare this Immunity Boosting Drink At Home?
Just follow the steps and you'll have it prepared in less than 10 minutes.
First, keep the water to boil and then add 1/2 teaspoon if turmeric.
Next add the cinnamon 1/4 teaspoon.
Add 1/2 inch piece of ginger
Next, crush the cloves and black pepper and add it.
Let it boil for few minutes till the color turns golden brown
Let the spices infuse and then sieve it.
Drink this once it's lukewarm or warm
Drink 1 cup of this and also give it to your family members to boost their immunity
Don't drink or eat anything for at least 30 minutes after this
If you just want to boost your immunity, then drink it once everyday.
You can drink this 2 or 3 times everyday if you have cold, or sore throat to treat it quickly.
This is such an easy immunity boosting drink that can be prepared in less than 5 minutes and can protect you from so many things.
I would also suggest you to check these 12 Healthy Lifestyle Habits You Need To Know For a Better Life
Please share this healthy recipe with everyone to help them stay safe from ailments.
Also, if you try this, tag me in your instagram stories, I would love to knows! Follow me here on instagram: skyeinside
Also, share this post ion Facebook and pinterest to help others.
Suggested For You: