Healthy lifestyle habits can help you live a longer, happier and more fulfilling life. Try these simple, yet life-changing habits for a week, and you will notice the difference for yourself.
Take care of your body, and it will take care of everything else in your life.
This statement holds true for every living being. If your body is completely healthy, it can give you lots of energy to accomplish your life goals.
Taking care of your health is not an option, it is a priority.
If you cleanse, nourish and maintain your body, it will reward you with loads of energy and happiness. Not just this, you'll stay away from deadly diseases and frequent sickness.
( Disclosure: This post may contain affiliate links. We may receive commission if you purchase something from our links, without any extra charges from you. As an Amazon Associate I earn from qualifying purchases. Please read the disclaimer for more information)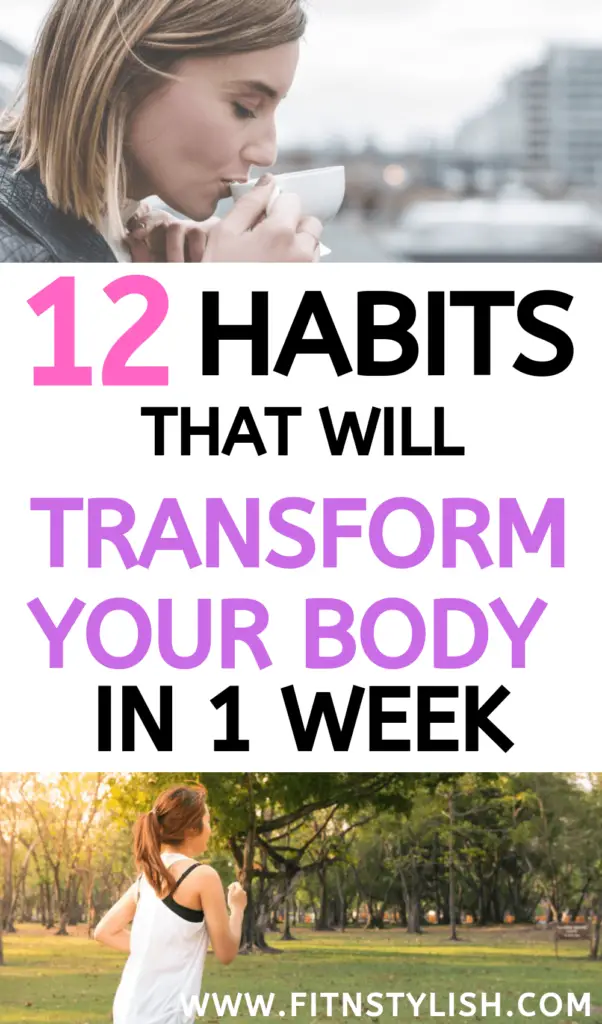 Here are 9 healthy lifestyle habits that can help you transform your body in just 1 week.
It can have an astonishing effect on your body if you stick to these little but effective habits. These are very easy to follow and you do not need to invest any money to do these.
>> Related Post: 5 Healthy Morning Habits To Lose Weight
Grab this 40 page ebook that shows you "9 Steps to Lose Weight Without Going To The Gym" + 8 Health Trackers & Healthy Living Checklist for just $1.99 only. In this ebook, I share the 9 steps that helped me lose weight at home and burn body fat easily. Download the ebook here.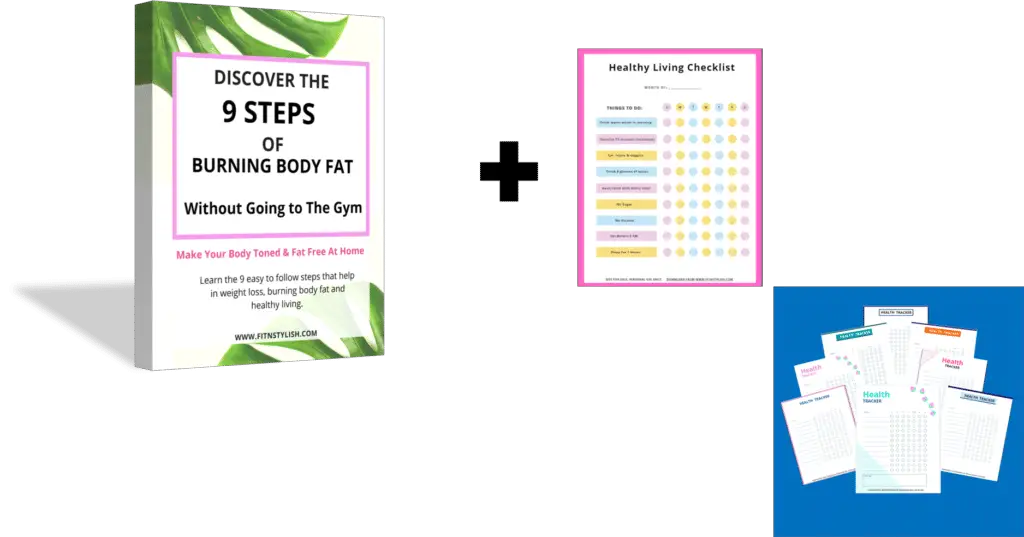 Healthy Lifestyle Habits: Transform Your Body in 1 Week
1. Warm Water After Waking Up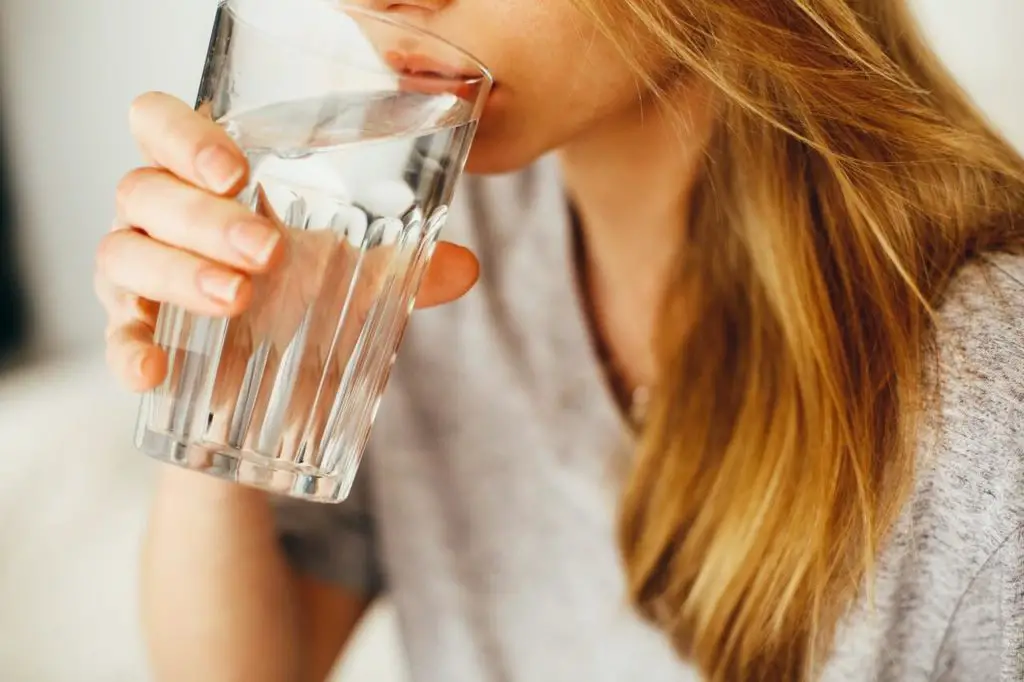 Drink lukewarm or warm water 1st thing in the morning before brushing. When you drink the water, make sure the saliva gets mixed into it as the saliva has amazing benefits for your gut.
It aids in digestion and keeps your gut healthy.
Drinking warm water on empty stomach helps in clearing the bowels properly. It can also freshen up your mood and give you energy boost to start your day.
Quit caffeine and tea early in the morning and try this to make your body healthy and filled with energy.
2. Deep breathing
Deep breathing in the morning can help in removing toxins through the nasal passage. It clears up the lungs and prepare them for working properly.
Yoga practices for breathing like anulom vilom can help in treating lots of ailments and disease.
You can simply search for these on YouTube and learn how to do these. They are very easy to do and would not take more than 1 or 2 minutes.
So even if you have to go to your job or work, you can do this little activity to keep your body healthy.
3. Body Detox Hours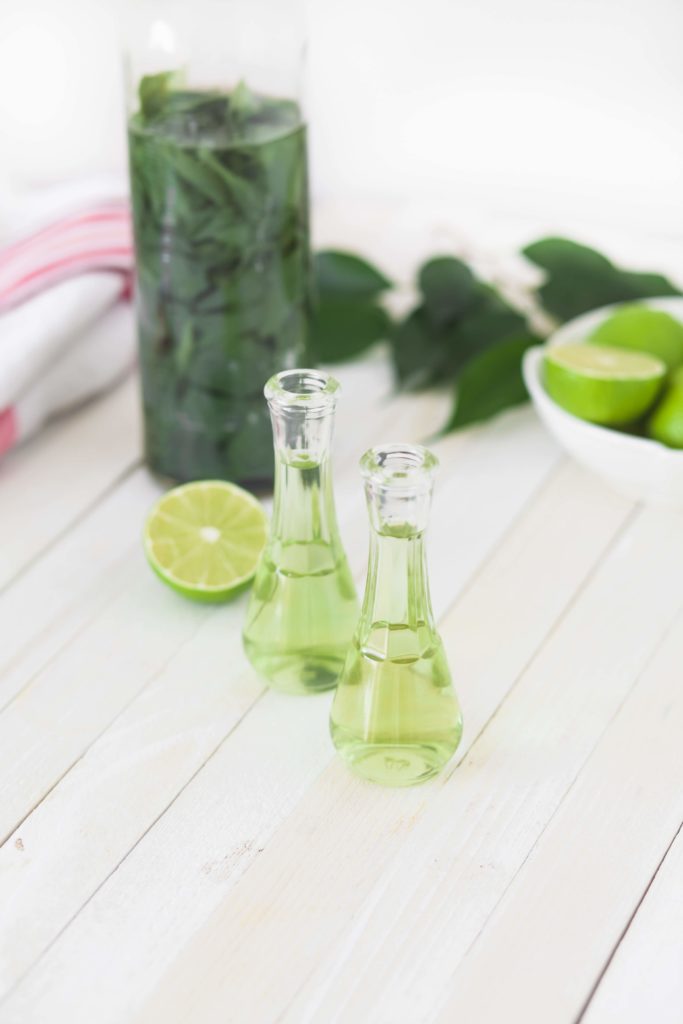 Detox timing: its believed that 8 to 11 am is the time when your body detoxes itself. So during this time you should strictly eat healthy foods like fruits, yogurt etc.
Also, you can boost this detox process by drinking warm water or green tea. Avoid any heavy foods or fast foods during this time duration as your body is trying to heal itself.
Suggested: 3 easy homemade drinks to detox and remove body fat
4. Take Smaller Bites
Take smaller bites: don't eat in a hurry and always take smaller bites. The smaller the size of your bite, the better your digestive health will be.
The science behind this is that, your stomach needs at least 20 minutes to start feeling full.
So when you take smaller bites and chew slowly, it takes time to finish the food and that's why your stomach starts feeling full and you do not have to overeat anything.
This small habit can save you from various issues like obesity, constipation and overeating.
It can also help in less fat storage in the body because you'll be eating only according to your requirement. Include this healthy lifestyle habit if you want to keep your digestive system healthy.
5. Rule of 32
Rule of 32: When you eat something always take smaller bites and chew every bite 32 times. This helps in making the food easily digestible.
Always remember that the digestion process starts from your mouth and when you chew the food multiple times, it becomes fine and the rest of the digestion process is completed properly.
This helps other digestion organs to function properly without overworking them.
Download This 49 Page Meal Planner Printable To Start Planning Your Healthy Meals Instantly!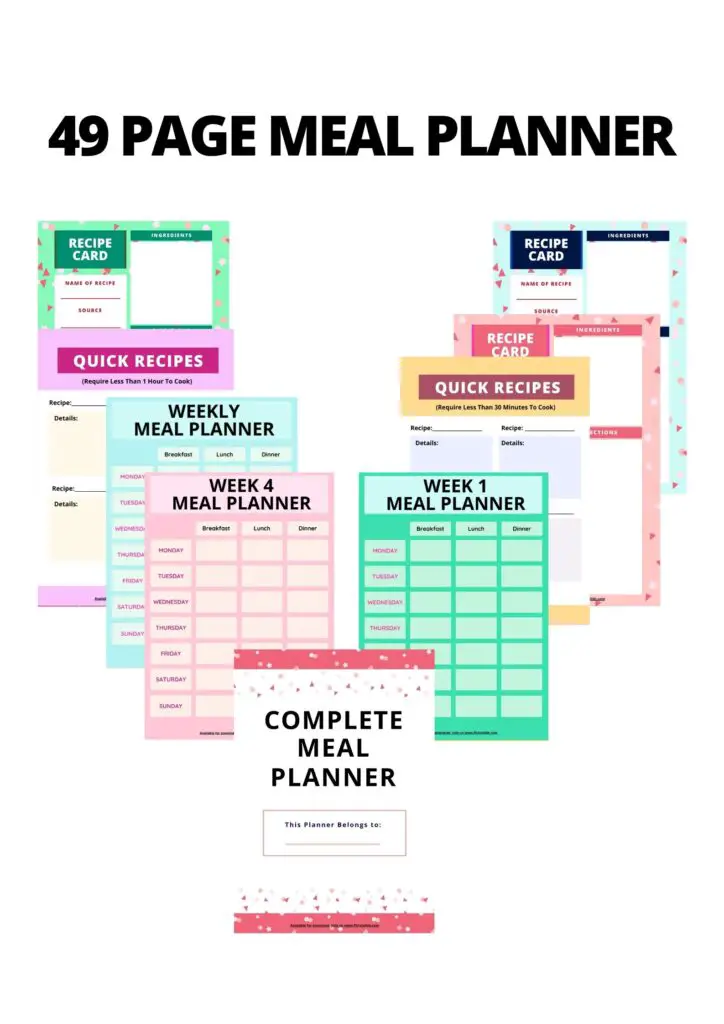 6. Skip Water After Meals
Don't drink cold water after meals: avoid drinking water immediately after meals.
In fact, you must drink lukewarm water after 1 hour of taking your meals. When you eat, your digestive system creates warmth so that the food can be digested easily.
But if you drink cold water immediately after meals, the digestive system cools down and the food is not digested. So avoid drinking water and use lukewarm or warm water after 1 hour of eating.
Suggested for you: Immunity Boosting Drink To Maintain Health
7. Never Drink Chilled Water
Never drink chilled water: most of us have the habit of drinking water directly from the fridge. But this habit can lead to serious ailments including thyroid.
When you drink chilled water, it directly attacks the thyroid glands situated in your throat.
In fact repeatedly drinking chilled water can shrink these glands and they may stop doing their function. So always avoid chilled water and try to drink room temperature or normal temperature water.
This little healthy lifestyle habit can save you from ailments like thyroid, fever, sore throat etc.
Suggested For You: Celery Juice Weight Loss: 15 Benefits and Recipe To Make It
8. 10 Minute Workout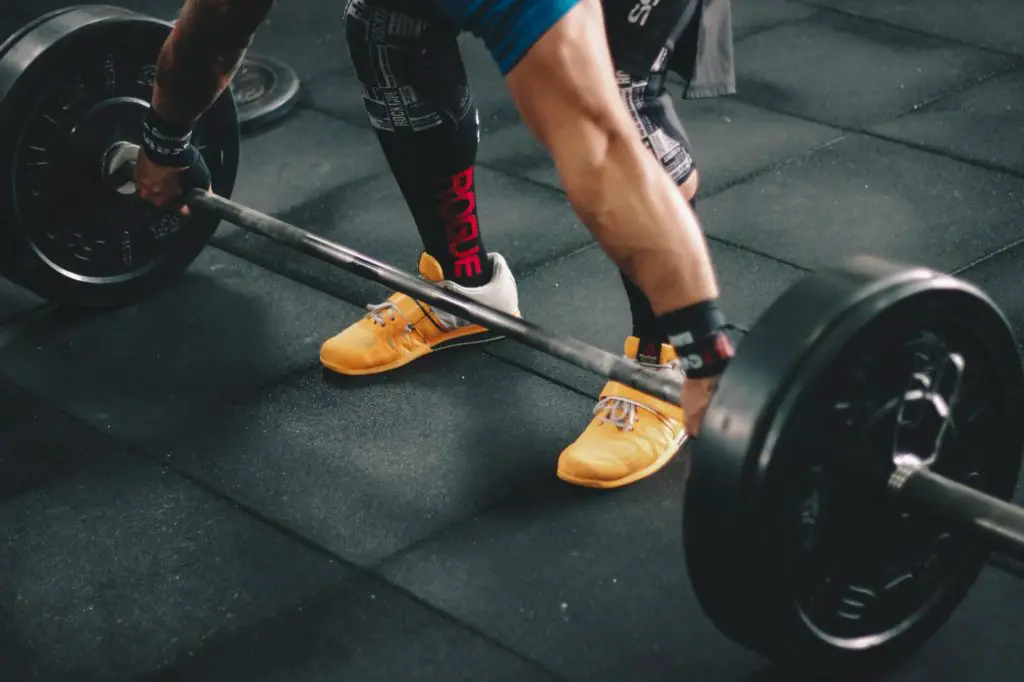 10-minute exercise: most people have busy lives and they cannot take some time out for exercising.
The simply solution for this can be 10 minutes of marching at the spot.
Yes, if you can do this it can make a difference in your health. Simply march at a place in your house or walk for 10 minutes in your home or terrace (depending upon the space that you have).
Make sure you move your hands in the natural way because that would take care of your cardiovascular health.
Make sure you stretch before and after doing this little workout.
In fact you can do this multiple times through the day or even when you are stressed because it increases the oxygen and blood circulation throughout your body, making you feel better and relaxed.
Related Post: Full Body Home Workout (No Equipments Required)
9. Gap Between Meals & Sleep
Never sleep immediately after eating: do not sleep immediately after eating your meals.
The digestion process requires your body to be active so that it can do its work quickly.
But if you sleep immediately after eating, the digestion process is disturbed and you will feel heavy after you wake up and even have an upset stomach.
Make sure to have at least a gap of 2 hours between meals and sleeping.  
10. Sleep in Complete Darkness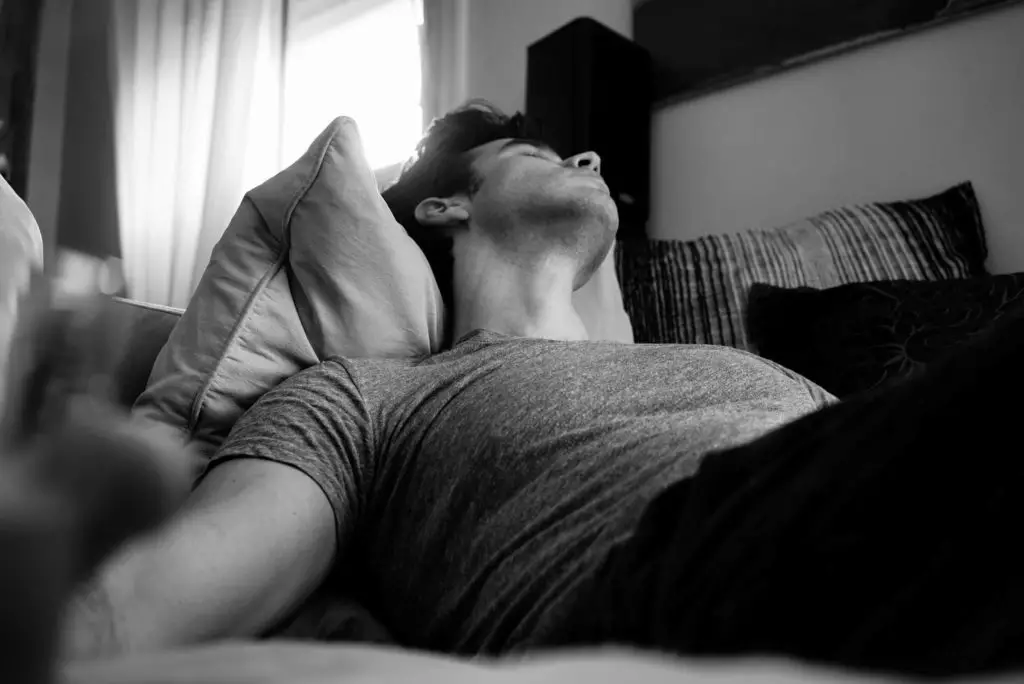 Sleep in complete darkness: mind requires darkness to rest properly.
The same goes for your eyes as well. When you sleep in complete darkness your body relaxes properly and you will not feel tired the next day.
Try to avoid using any night lamps and bulbs because they simply hinder your sleep and keeps your body alert even when you require complete rest.
11. Heal Yourself With Nature
Bond with nature: go for a morning walk or practice breathing during morning hours.
Nature has healing powers and it can instantly boost your mood. Whenever you are upset or angry, simply go for a walk.
Try to walk on green grass during morning, it can be amazing health benefits and can even treat eye disorders and help you reduce your eyeglass number, if practiced regularly.
12. Use Spices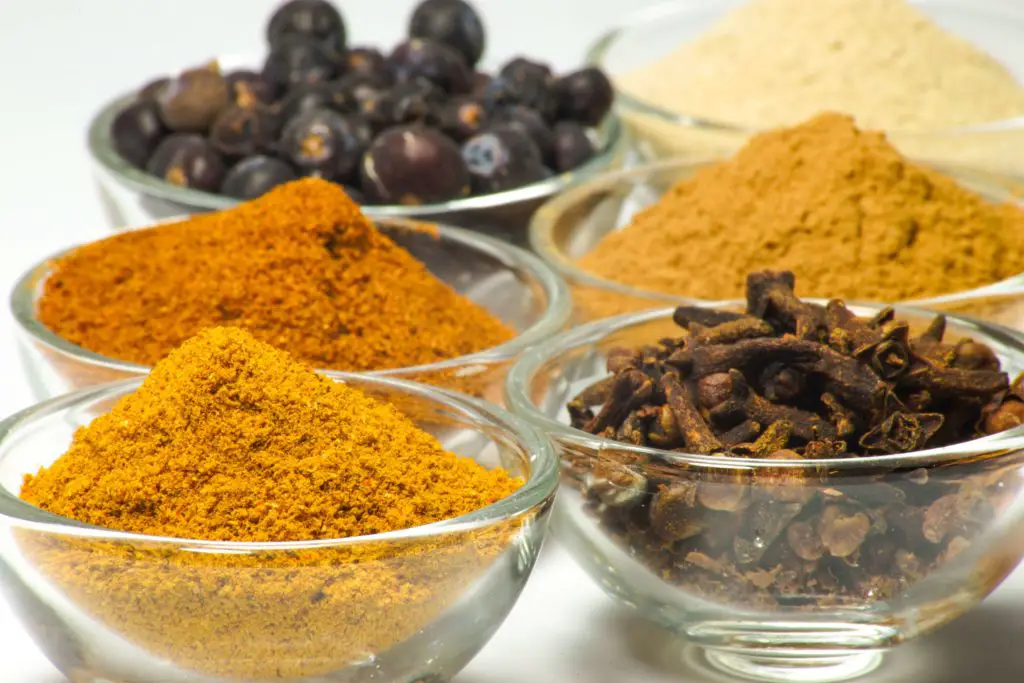 Use spices: spices have been used in India since the starting and there's a good reason behind this.
Each spice has special qualities which can help in protecting your body from certain diseases, bacteria and viruses.
Turmeric's anti-septic properties can help in removing toxins from your body and even stop the growth and development of harmful bacteria. Cumin aids digestion, and coriander cleanses your body system.
The spices can aid digestion and even save you from sickness and diseases. Use them while cooking your meals. They are safe to be used every day.
Suggested Post: 15 Benefits of Turmeric Milk & 4 Recipes To Make it
Your Next Steps To Develop Healthy Lifestyle Habits:
Try these little but effective healthy lifestyle habits for a week and you will notice a difference in your body. These habits are safe to incorporate for a lifetime and your body will thank you for this in so many ways.
Take care of your body, and it will take care of everything else in your life.
Please share this post with everyone you know because it can save them from health issues and even help them lead a longer and happier life.
Make sure to pin it on Pinterest and share on Facebook.
Suggested Post: