11 Cute College Halloween Costumes
Are you on a lookout for amazing college halloween costumes?
It's time to start looking for the best halloween costumes as it's right around the corner.
It could be overwhelming to find college halloween costumes at the last minute, so I have created this list of 11 cute college halloween costumes for you.
You can use this for wearing yourself, or wear these costumes as your girl gang and rock the halloween party at your college or dorm.
( Disclosure: This post may contain affiliate links. We may receive commission if you purchase something from our links, without any extra charges from you. As an Amazon Associate I earn from qualifying purchases. Please read the disclaimer for more information)
Want More College Halloween Costume Ideas?
8 Fairy Halloween Costume Ideas For College That You'll Love
15 Hottest College Halloween Costumes You'll Want To Steal
23 Cute College Group Halloween Costumes
21 Spooky Halloween Nail Arts That You'll Want to Copy
Check This Awesome Halloween Activity Bundle To Have Fun This Halloween!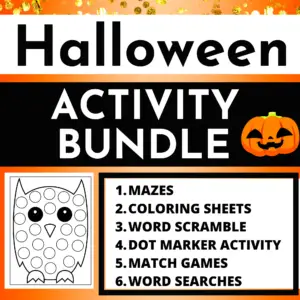 Cute College Halloween Costumes
Angels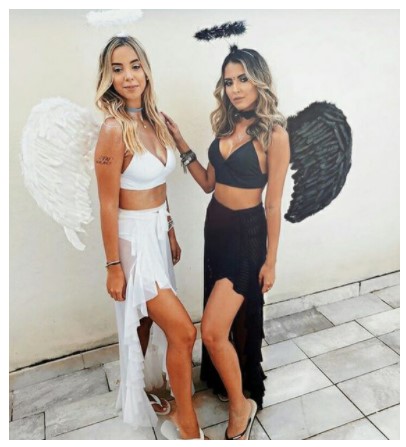 Grab the attention with this super cute yet classy college halloween costume.
Recreate the look:
White Dress:
Black Dress:
2. Cheerleader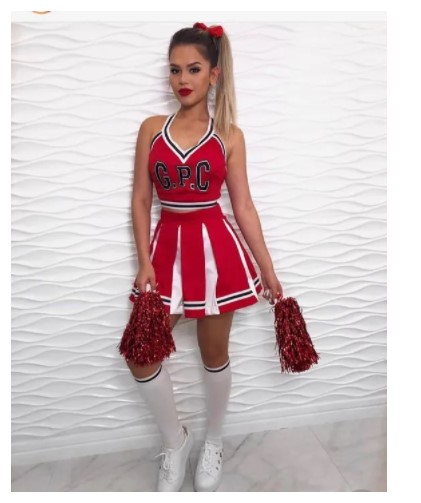 Source: Pinterest
This is a perfect and easy to create last minute halloween costume. But it's surely attractive enough to catch everybody's attention.
Recreate the Look:
3. Police Officer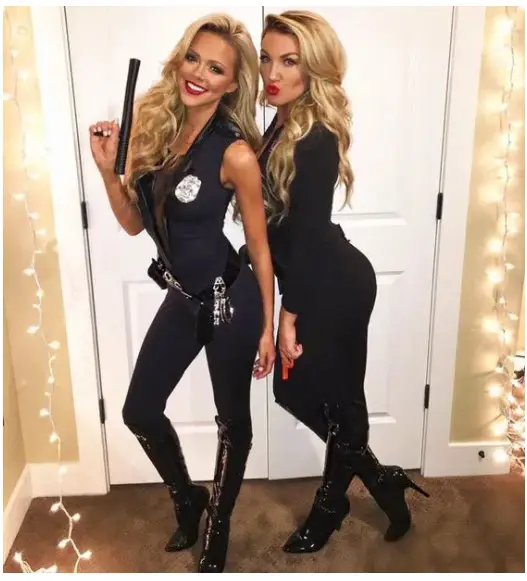 This is such a classy costume for college halloween party. It's so powerful and you would surely arrest many hearts with this!
Get The Look:
4. Mean Girls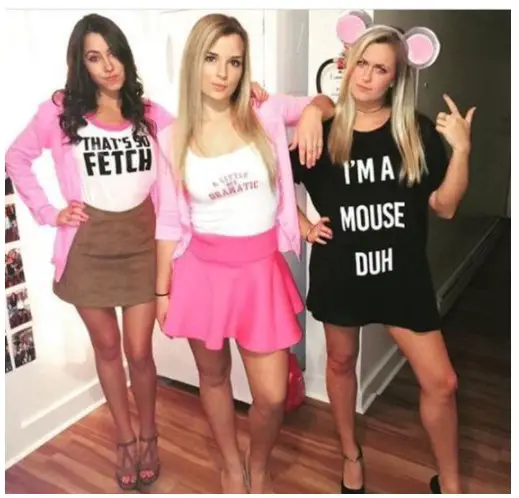 Who can avoid mean girls? This is such a vibe! Go ahead with this college halloween costume especially if with your girls!
Try This Look:
5. Pirate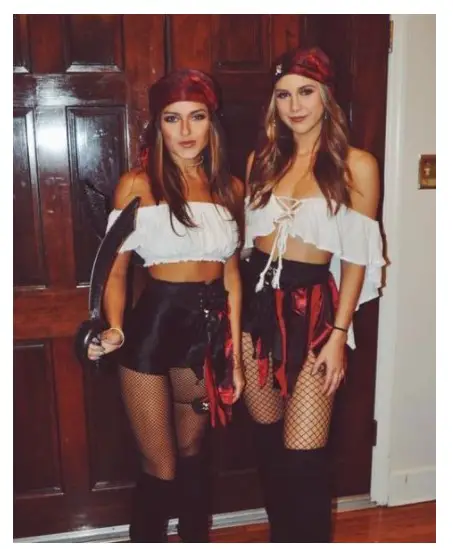 Pirates are so cool! I really like this Halloween costume and thought that it could be a good idea if you really like to get dressed in a unique way this halloween.
Recreate This Look:
6. Mermaids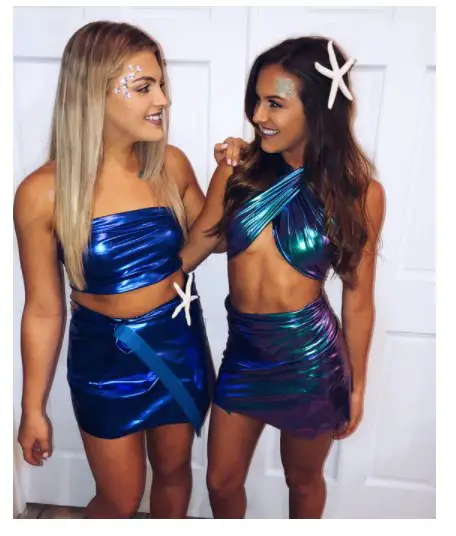 Another unique college halloween costume idea to try this year. It would sure get you lots of compliments. Imagine walking in the party with your girls, all dressed up as stunning mermaids, Wow!
Recreate This Look:
Top:
7. Powerpuff Girls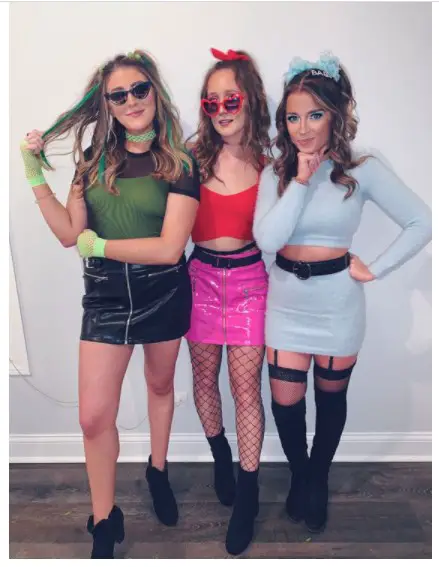 Love powerpuff girls! If you love these characters, go ahead with this super awesome Halloween costume.
Get This Look:
8. Barbie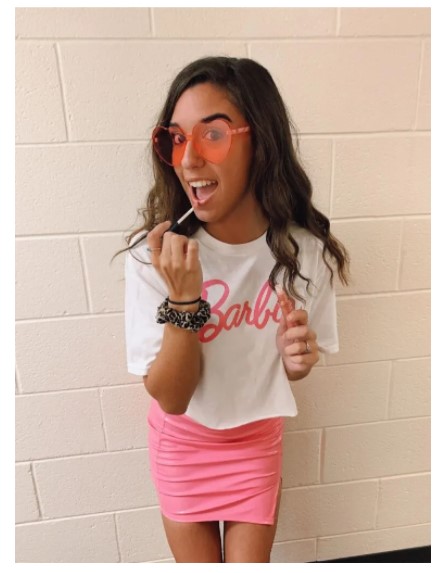 Raise your hands if you love Barbie! I do for sure, and that's why I could stop from putting this costume idea here. This is such an amazing last minute Halloween costume idea for college girls.
Recreate This Look:
9. Galaxy Girl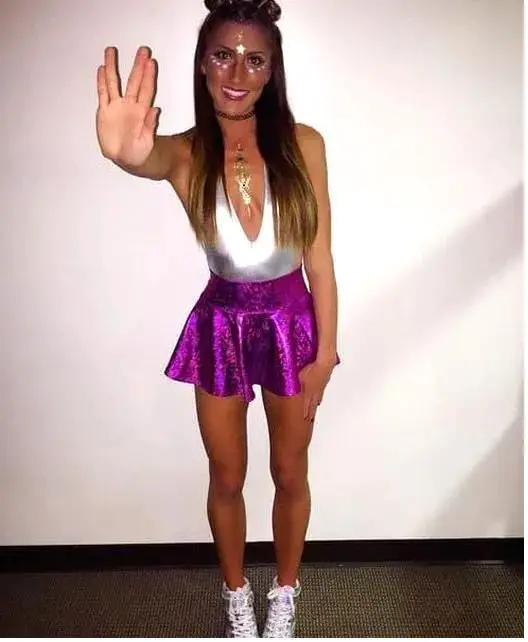 Try something very different and go with this super cute costumer of a galaxy girl!
Recreate This Costume:
10. Classy Maid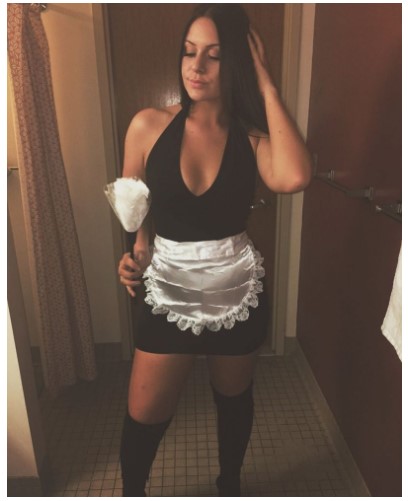 French maid costume for this halloween party: go with this one for a classy look!
Get the look:
11. Flinstones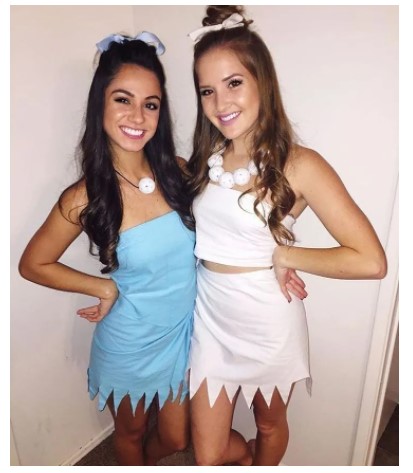 Super easy to create this look, you can easily cut the hem of the dress. Add a cute bow and some funky jewelry and you are ready for your college halloween party!
Recreate This Look:
The Best College Halloween Costumes
I hope you found a last minute, cute college halloween costume for this year!
Want More College Halloween Costume Ideas?
23 Cute College Group Halloween Costumes
15 Hottest College Halloween Costumes You'll Want To Steal
Also, check this 21 Scary Halloween Decorations DIY For College Dorm & Outdoor Decor
Share this on facebook, instagram and pinterest with your friends!