Halloween Nail Art Ideas 2023
The time to go all orange and purple is here! Halloween is round the corner and in this list, I am sharing the best halloween nail ideas for 2023.
You'll find spooky, creepy halloween nail ideas for this year's halloween party.
Keep scrolling!
Halloween Nail Ideas 2023: Halloween Nail Art Ideas 2023
Orange Halloween Nails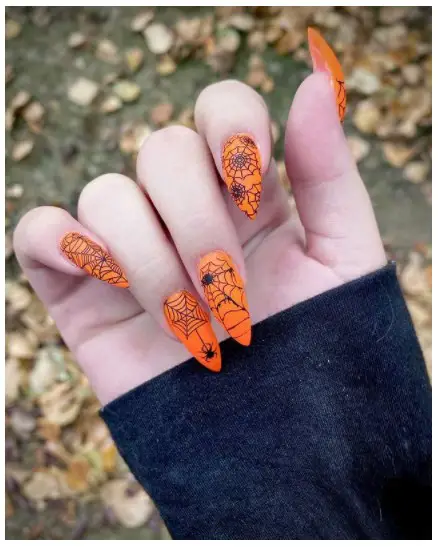 Want something orangey? Try this stunning spiderweb nail design for the party.
Halloween Gel Nails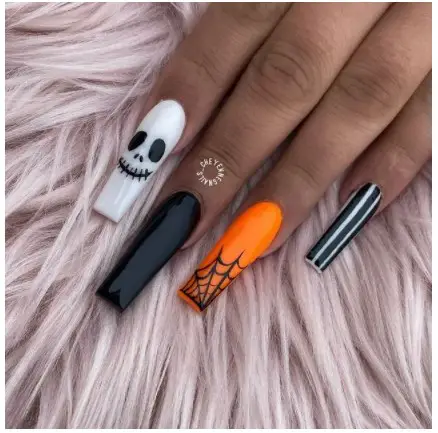 Isn't this cute and spooky at the same time?
Love this Halloween nail art which is easy to recreate with minimum nail art tools.
Halloween Nail Designs Pumpkin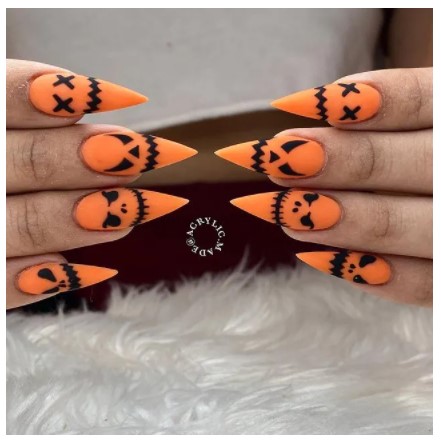 These spooky pumpkin nails are for those who love the spookiness and eerie feeling of halloween.
Go for this look for your college halloween party and you'll be praised by everyone!
Halloween spider web nails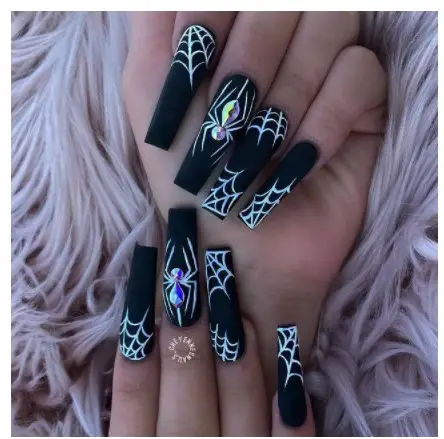 This look so stunning!
It's probably one of my favorite from this list as it looks so gorgeous.
Black and Orange Nails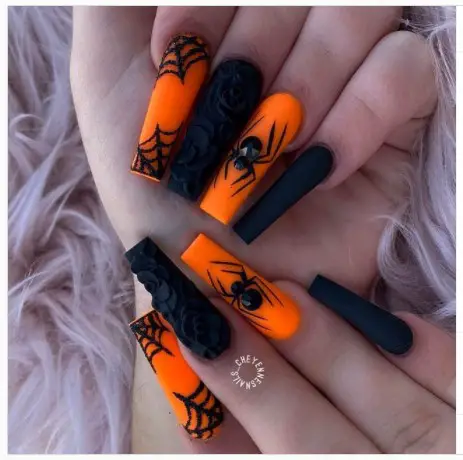 Try this if you want orange and black ombre nails for halloween. It's minimalistic yet spooky.
Black Claw Nails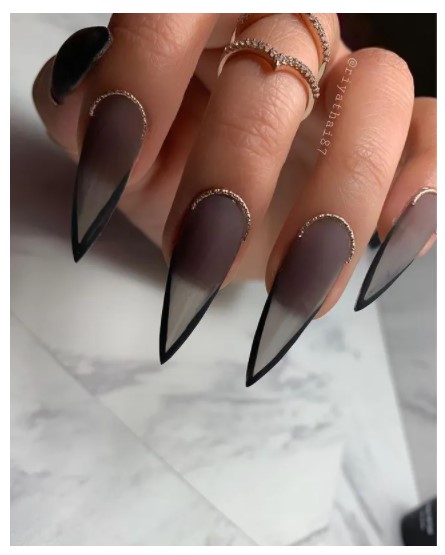 Want to try something different, try these stunning black halloween nails.
If you are wearing a witch or cat inspired halloween costume, then these would add more glam to it.
Short Halloween Nails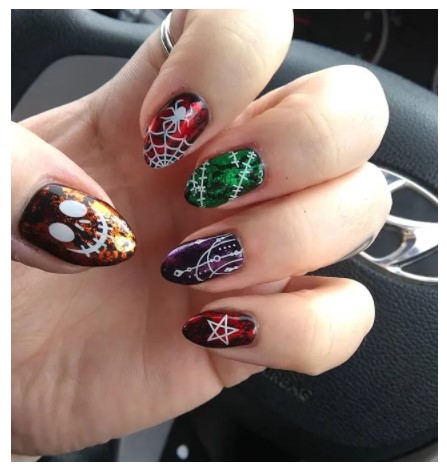 Don't worry if your nails are short, you can try this cute halloween nails idea.
This one is really easy and looks super cute.
Halloween Spider Web Nails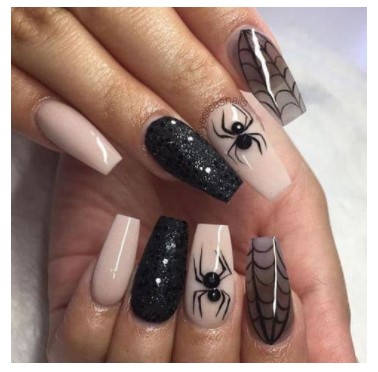 If you want neutral halloween nails then this is the look for you!
It has that gel effect and looks super glossy and dazzling.
Vampire Nails For Halloween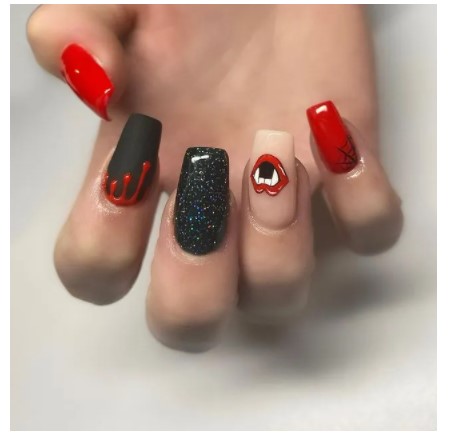 Vampire gel nails for those who want some sizzle!
Vampire nails can never go out of style during the fall, so try this if you want a classic look.
Pink Ghostface: Scream Nails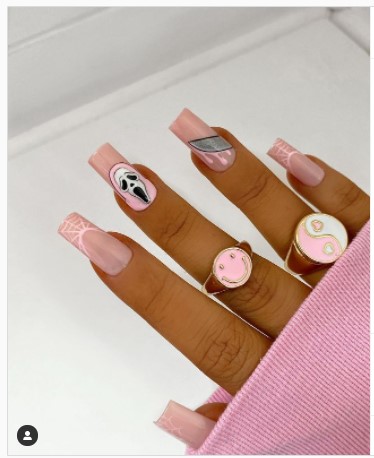 Love the movie?
Try this Scream inspired nail design for halloween. It looks chic and pretty without being too cutesy.
Pumpkin and Ghost Nails
This is such a perfect fall nail idea to copy for halloween. The warm colors of fall are great to recreate this cute halloween nail design.
Cute Halloween Nail Design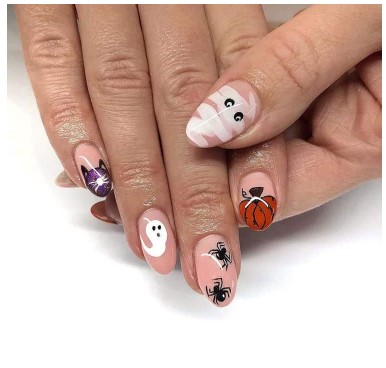 This is such a cute nail design!
Really love this idea if you prefer cutesy nails over the spooky ones.
Butterfly Nails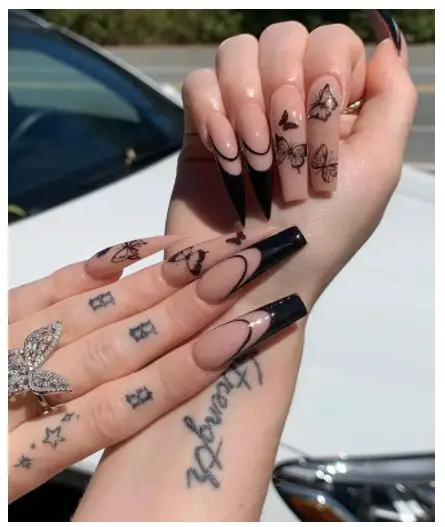 Why not go with butterflies this halloween?
It sure gives a chic look to your style and is super easy to create.
Cute Pumpkin Nails For Halloween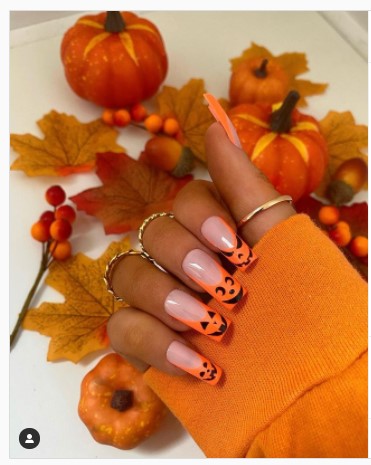 Again a classic nail art!
This is such among the most easy pumpkin nail designs to try this fall.
Gold Spider Web Nails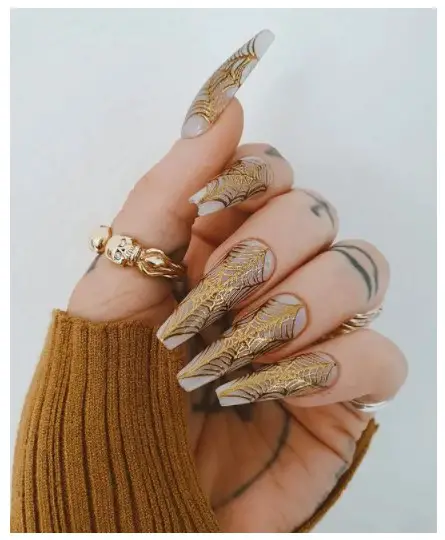 This is giving such a goddess vibe!
Love the delicate design of this nail idea. These white and gold nails are super chic and classy and a must try this fall.
Cute Ghost Nails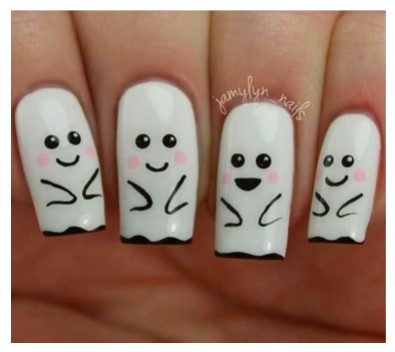 Try the white ghost nails if you want something super cute this year.
It's good for teens and those who don't like to go too much when it comes to nails.
Cute Pink Nails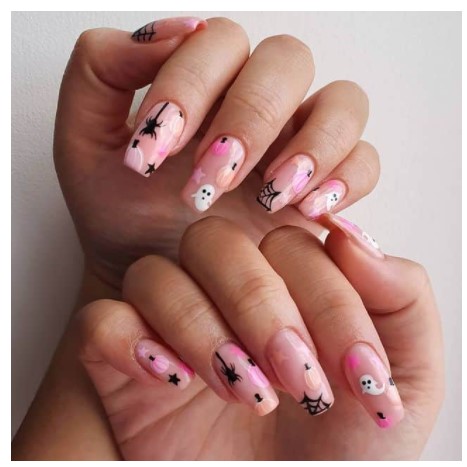 Don't you feel like getting these lovely pink nails?
I really like how cute and classy they look and are so fun to carry!
Halloween Ombre Nails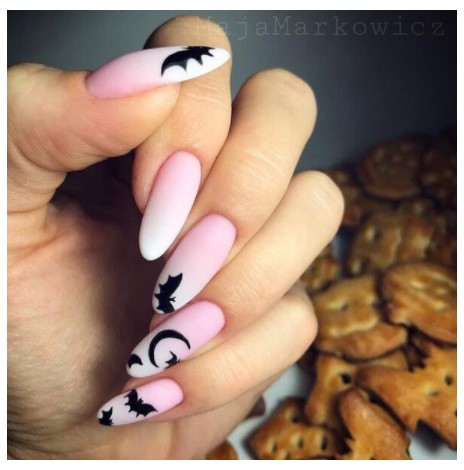 Love these pink Ombre nails with the moon, and bats. If you want a more girly look, then try these gorgeous pink Ombre nails.
Cartoon ghost nails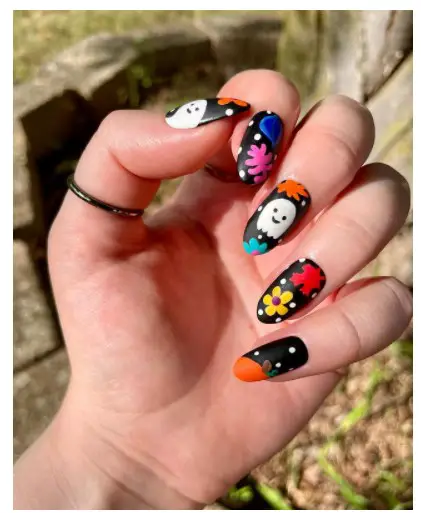 Want another cute nail design for halloween?
These simple ghost nails are for you if you don't want to go with the orange- purple halloween colored nails.
Trick or Treat Nail Design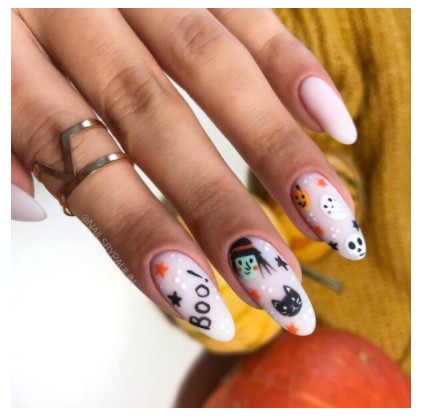 Trick or treat nails anyone?
Yes, of course!
Love this creative and unique idea for cute halloween nails.
Maleficent Nails: Halloween Nail Art Ideas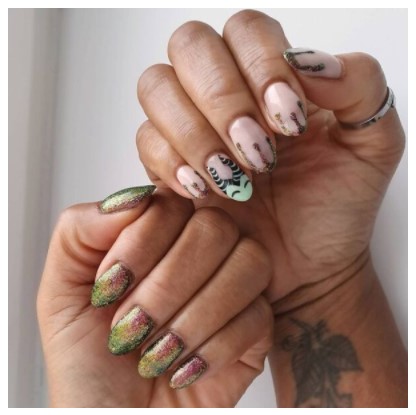 Stunning nails for anyone who wants to leave a mark this halloween party. Try these lovely Maleficent Nails to rock this year's halloween eve.
Want More Halloween Ideas?
 21 Scary Halloween Decorations DIY For College Dorm & Outdoor Decor
11 Cute College Halloween Costumes For Girls
15 Hottest College Halloween Costumes You'll Want To Steal
23 Cute College Group Halloween Costumes
Affordable Last Minute Halloween Costume Ideas For Girls
Share this post on Pinterest, Instagram and Facebook to all those who are preparing for halloween party this year and want some amazing halloween nail designs 2023