Homemade scrubs are truly effective and affordable; they also work like magic.
There are thousands of remedies for making homemade scrubs but today I am going to show you the one that is quick to make and gives amazing results.
( Disclosure: This post may contain affiliate links. We may receive commission if you purchase something from our links, without any extra charges from you. As an Amazon Associate I earn from qualifying purchases. Please read the disclaimer for more information)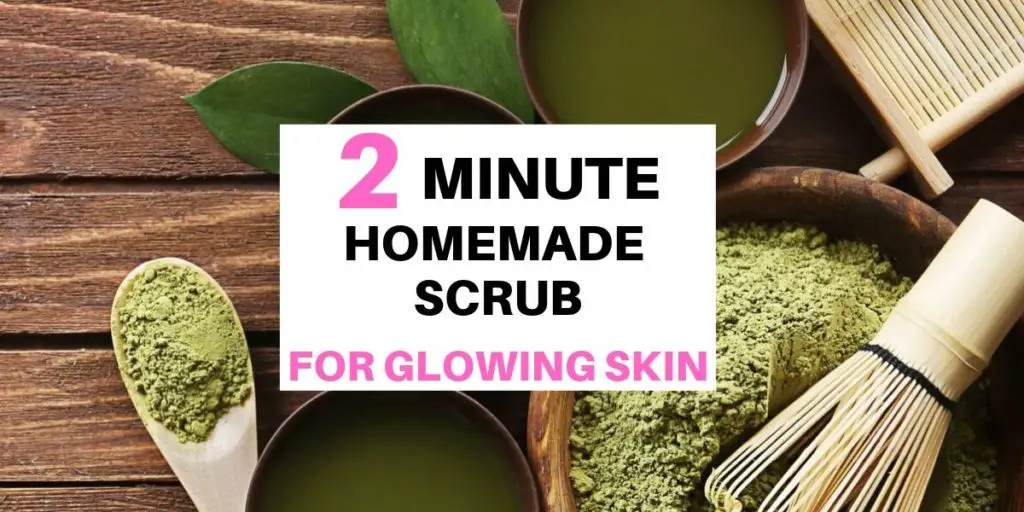 I am going to share with you the secret remedy of a 2-minute scrub that's going to make your skin soft and radiant. 
In fact, this 2-minute homemade scrub is extremely affordable and can give you results which are thousand times better than the market scrubs.  
It's going to suit all skin types: whether you have dry, oily, sensitive or combination skin. It can even treat blemishes, blackheads, whiteheads, acne, pimples.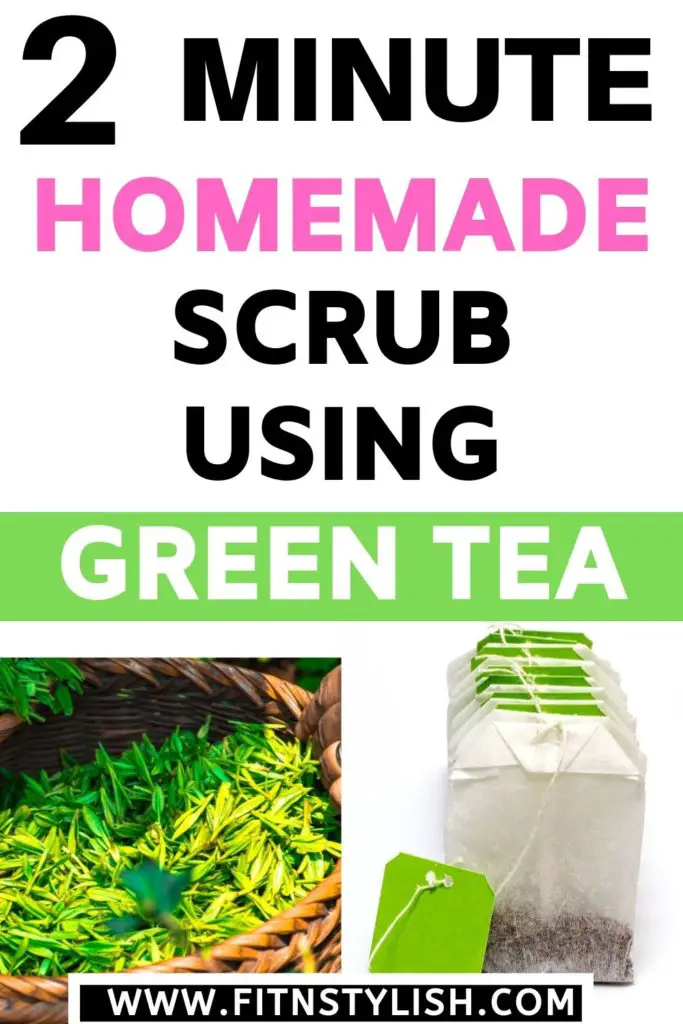 I know you are super excited to know this remedy, so let's get started without any waiting.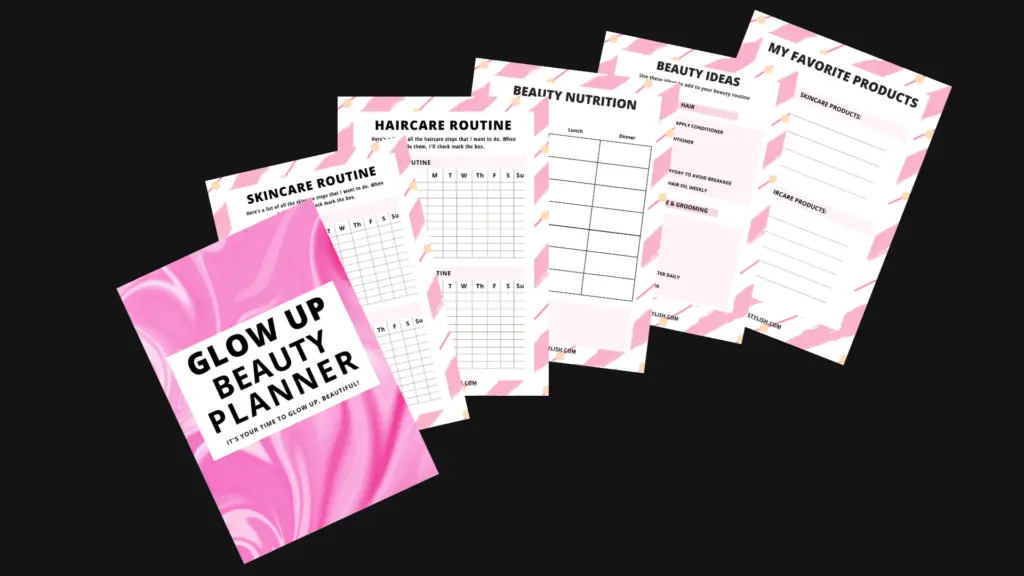 Grab Your Beauty Planner Here!
Homemade Scrub: Ingredients Required
Green tea bag / powder  
Neem Powder (optional)
Water
Yeah! That's all you need to make this super easy but effective face scrub.
Now before we take a look at the steps to prepare and use this homemade face scrub, I want to share with you the super amazing benefits of applying these ingredients on your face and body.
Side Note: If you want to get results fast, I would recommend you to use this scrub along with one of the face packs mentioned in this post. All of these face packs are natural, easy to make and give you results within 2 weeks!
Benefits of Using Green Tea on Your Face & Body
It clears up the dirt in your skin pores. Green tea can be used for treating clogged pores.
It has several antioxidants that stops the effect of aging and even reducing it.
Best for treating acne, pimples and even blemishes
Safeguards your skin from sun
Clears your skin and enhances complexion and removes patches
Treats under eye circles
Clears spots, fine lines and even  
Great natural remedy for sensitive skin as it is very mild in nature
Great for treating oily skin
Nourishes dry skin easily
Steps to Make 2-minute homemade scrub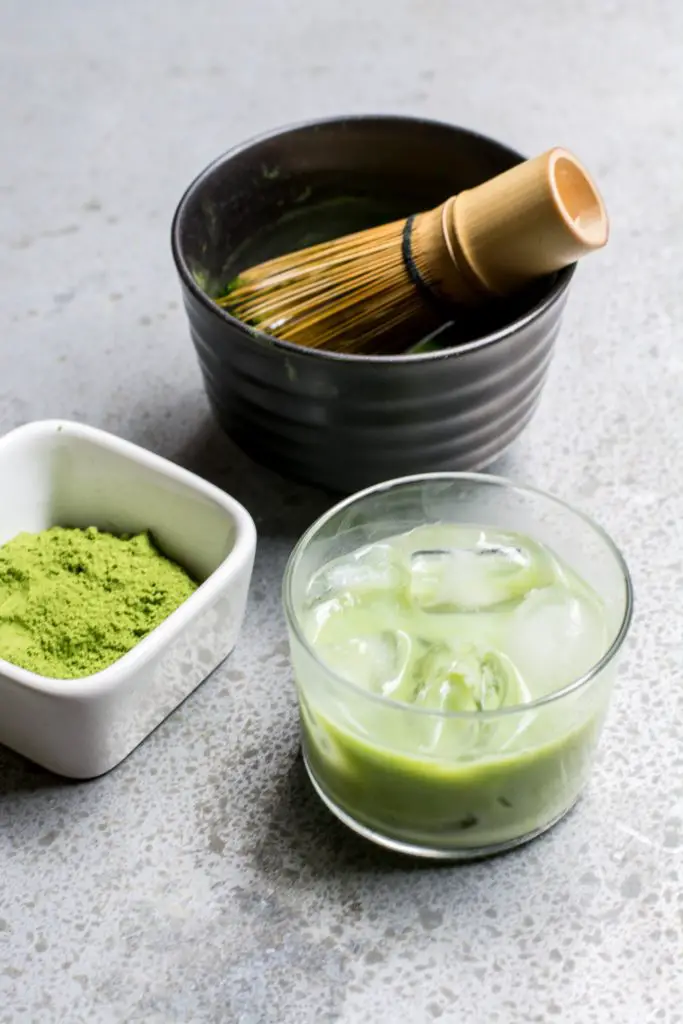 If you are using a tea bag then you can simply dip it in hot water to make a tea first. And then, you can tear the bag and remove all of the used leaves into a clean bowl.
If you are using green tea in powdered form, simply take half teaspoon in a bowl. Make sure it has leaves that have some grainy consistency so that we can use it as a scrub. If it's completely powdered it would not become a scrub.
Next, add a pinch of neem powder to it
Add few drops of water to this and mix gently. Your scrub is all set to be used.
Side Note:
Even though it's going to be grainy and thick but don't worry we have to use it this way to get great results. It's going to be soft and smooth when you rub it between the fingers.
Suggested For You:
8 habits of Women Who Have Amazing Skin
How to apply this scrub?
Simply damp your face with normal water and pat to dry. Next, take the scrub and take few water drops and rub this between your fingers.
After that, simply apply the scrub on your face in gentle, circular motion. Do not rub it aggressively.
Keep rubbing for 2 or 3 minutes and target the areas where you have blemishes or black heads. Leave it simply like this for 5 or 10 minutes and then gently wash off using normal water.
Post application Treatment
Then skin care regimen does not end after you apply and remove the scrub.
You have to use a light moisturizer on your face and neck immediately after you pat dry the skin, after washing off the scrub. This will lock in moisture and keep your skin glowing.
After applying this scrub your skin will feel super soft and you may feel like you do not need to apply anything else.
But you must apply a moisturizer or serum to ensure the skin does not feel patchy or dry.
Homemade Scrub: How Many Times I Should Use This for Seeing Results?
Scrubbing the skin removes dead cells but it should never be overdone. That's why you should try this green tea scrub 2 or 3 times in a week.
Do not use it more than 3 times in a week. You will start seeing results in 2 weeks but if you want to transform your skin using this homemade scrub, then make sure you use it regularly for a month or even more.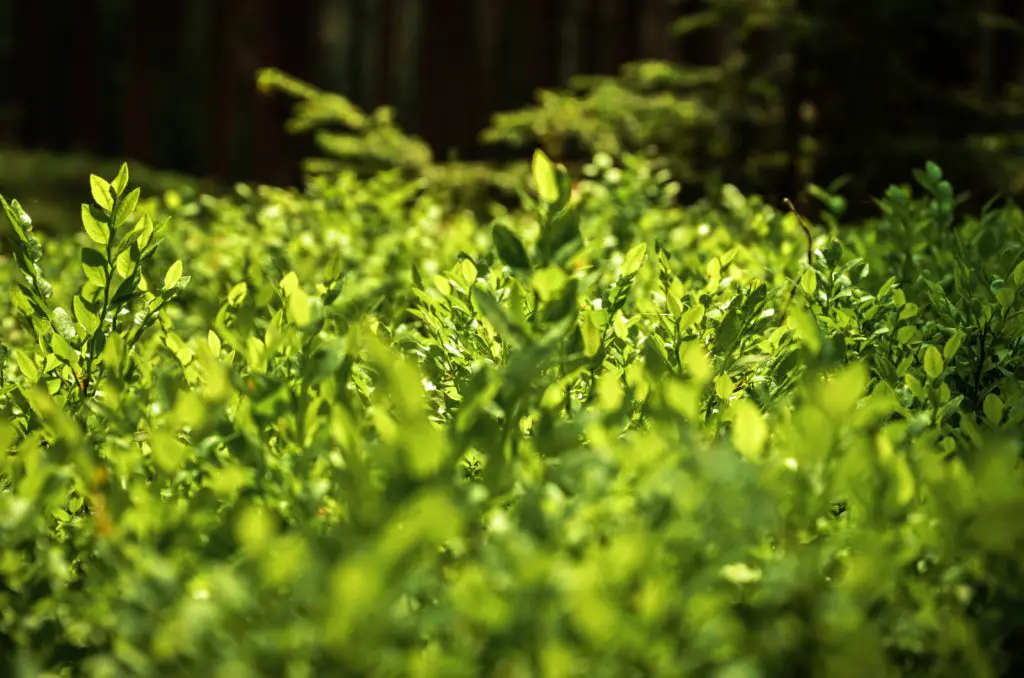 That's how you can have an amazing skin using green tea scrub. Try it for a week and come back to leave your experience and share your results in the comment section. We would love to read it!
More Beauty Related Post For You:
8 Beauty Tips & Tricks of Gorgeous Women
If you liked this post, make sure to Pin it to Your Skin Care Pinterest Board!
Share this post and Pin for Later!