Looking pretty and presentable is always good as it boosts your confidence and makes you super happy.
In this post, I am sharing some super cool beauty tips and secrets that'll make you look your best without spending tons of money on cosmetics and makeup products.
Many girls prefer to look beautiful naturally instead of applying tons of makeup products.
While others prefer to look their best with some makeup. Whichever side you are on, I know these beauty tips will be useful for you and make you look and feel good.
( Disclosure: This post may contain affiliate links. We may receive commission if you purchase something from our links, without any extra charges from you. Please read the disclaimer for more information. As an Amazon Associate I earn from qualifying purchases.)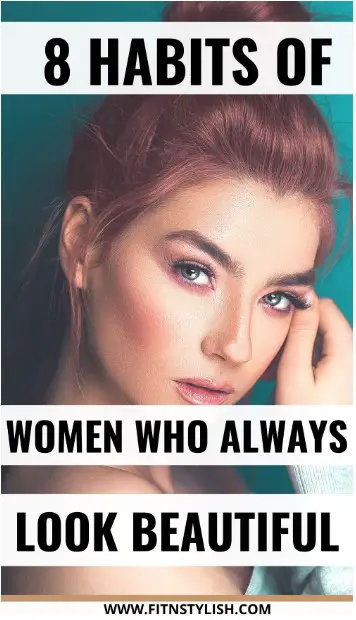 So here are the beauty tips and secrets for all you ladies (although some of these tips can be used by men too!)
Related Post:
8 habits of Women Who Have Amazing Skin
9 Habits of Women Who Have Incredible Hair
8 Beauty Tips & Secrets of Beautiful Women
1. Apply non sticky hair oil after shower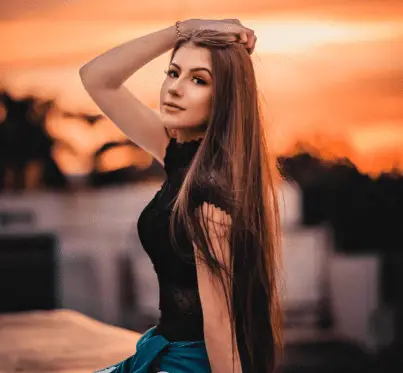 If you washed your hair and wish to keep them soft, then apply 2 or 3 drops of non-sticky hair oil and then apply the serum and hair creams as you usually do.
Try to do this staright out of shower so that the hair can absorb moisture easily from the oil. This will keep your hair frizz free for almost 4 or 5 days or even until your next hair wash.
Try this one, I have been using this beauty secret for over a year now, and it makes my hair so smooth and soft.
I like using a this non sticky hair oil for this.
Reason: Shampoos and conditioners have chemicals that strip natural oils from your hair and this makes them very frizzy and dry. When we apply oil to wet or damp hair, it restores the lost oil, keeps them soft, and frizz free.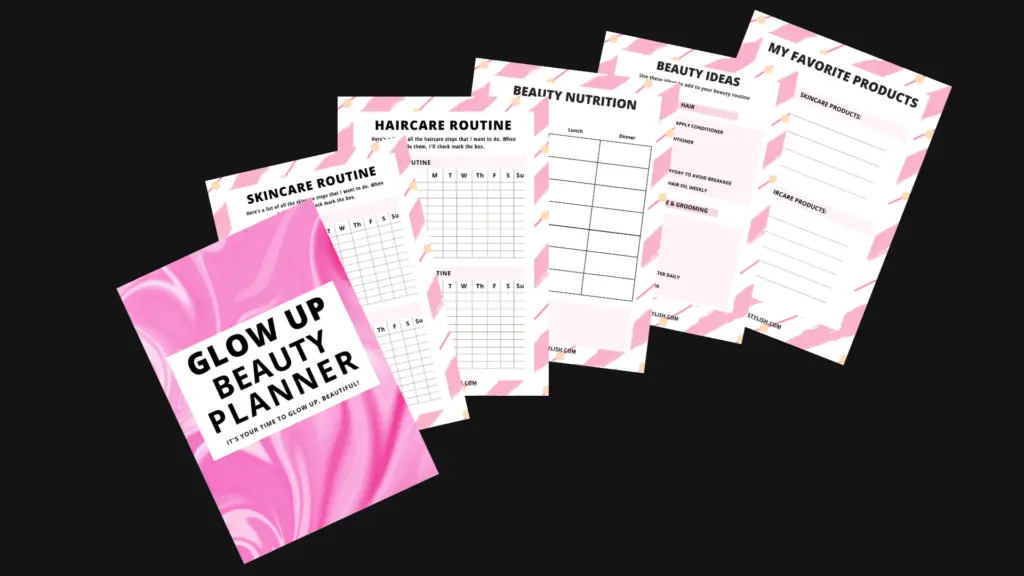 Grab Your Beauty Planner Here!
Related Post: How to do hair spa at home (step-by-step)
2. Grow eye lashes
Eye lashes can instantly lift up your entire face and make you look radiant and younger. Here's an amazing beauty tip to grow your lashes.
Apply a mixture of vitamin E capsule, 1 tbsp castor oil and ½ tbsp. coconut oil. You can even store this in a container for a week and apply it overnight on the lashes and even eyebrows.
First, massage your eyelashes using an old mascara spoolie (if you have a clean one), then apply mixture on your lashes, and massage for few seconds. You can keep it overnight.
If you were looking for an eyelash growth serum that works, then you should definitely try this one.
You'll notice a difference after 1 or 2 weeks of consistent application every day.
Related post>> 11 Habits of Confident Women
3. Diy pedicure at home
This one is surely one of my favorite beauty secrets that can be done at home. Pedicures can be time consuming and costly.
That is why I prefer to do pedicure at home twice a month. This keeps my feet super clean, soft, and I do not even have to spend money or waste time with salon appointments.
You'll need very basic tools to do this pedicure which could be available in your home already. And the results and sometimes even better than salon pedicures!
Here's how to do it:
Remove nail paint and then soak feet in warm water for 15 mins.
Scrub with toothbrush and pumic stone for dead skin removal. If you have feet brushes, use them for this.
Next, apply a body or face or a foot scrub and massage for 5 minutes.
Apply a regular body mask or face mask on feet and leave for 10 minutes. I like to apply multani mitti (bentonite clay) and then wash with clean water.
Apply thick cream or lotion and massage 5 mins.
Apply transparent nail paint and then the color of your choice. Next, seal with coat of transparent nail paint. Done!
Do this twice a month for best results and soft, clean feet.
This takes roughly 30 to 40 minutes but gives super amazing results.  It saves so much of my time and money that I prefer this over the salon pedicures.
I can simply do this while watching Tv or reading a book and pamper myself.
4. Get Rid of Blackheads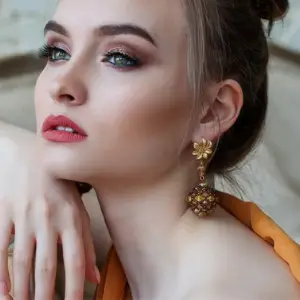 Blackhead strips are not always effective and they can damage the skin by leaving open pores. I prefer to use the diy blackhead remover remedy.
You will just need some coffee, honey.
Here's what you need to do:
First, steam your face with a hot towel and then, make a mixture of coffee and honey (approx 1 tbsp each)and apply on your blackhead area. I like using this brand for honey.
You can even apply this on your entire face because this is an excellent face mask to remove tan and make your skin soft and glowing.
Next, use an old toothbrush with soft bristles and gently rub the area where you have blackheads. Do not rub on entire face, only on the nose and chin area where you have blackheads.
Rub in circular motions for 2 or 3 minutes very gently and then wipe using a wet towel. Wash your face and pat dry. Apply lotion if you wish.
You can do it 2 times in a week. Try this for 1 month and you will see that blackheads will say you goodbye!
Tip: you can also use mixture of rice flour + honey instead of honey and coffee.
Related Post: 6 Face Packs To Get Glowing Skin
5. Remove dark circles
Black circles around the eyes can make you look old and tired. To solve this, here's a smart beauty secret that I like using:
Put tea bags in refrigerator and after some time put these teabags on your dark circle area.
Keep for 3 to 5 minutes and repeat this twice or thrice weekly. This one is really good for those who have tired and dark eye area due to stress and unhealthy lifestyle.
Suggested For You: 3 Facepacks To Remove Acne Naturally
6. Get Voluminous Hair
Apply dry shampoo to your hair before sleep and leave it overnight. It will get absorbed by the hair properly and once you wake up, you'll have voluminous, shiny hair!
7. Exfoliate Lips
Lips should be exfoliated atleast once every 15 days. Use pinch of turmeric and honey and apply on the lips.
Massage for few minutes then wash off. Apply lip balm. This will also help in removing pigmentation and dead skin on the lips.
8. Make Hair Super Soft
Honey can soften and moisturize your hair easily without the need of getting a hair spa.
How to do it?
Damp your hair and then make a mixture of honey and aloe vera gel or coconut oil depending upon the hair length.
Apply this mixture properly on hair ends and length. Massage on roots too and leave it for 2 or 3 hours.
Wash using mild shampoo and conditioner and style like usual. You'll have amazing hair that feels so soft and healthy.
Apply this 2 or 3 times every month and this would gradually give you better results than the salon hair spa.
---
Try these beauty tips and secrets and look pretty and refreshed. These are quick to follow and can save you lots of money which you spend on parlor treatments. Give them a try, you'll find them helpful.
You can also follow me on instagram if you like! Would love to have you there!
Please share this pin on pinterest and facebook if you found it useful.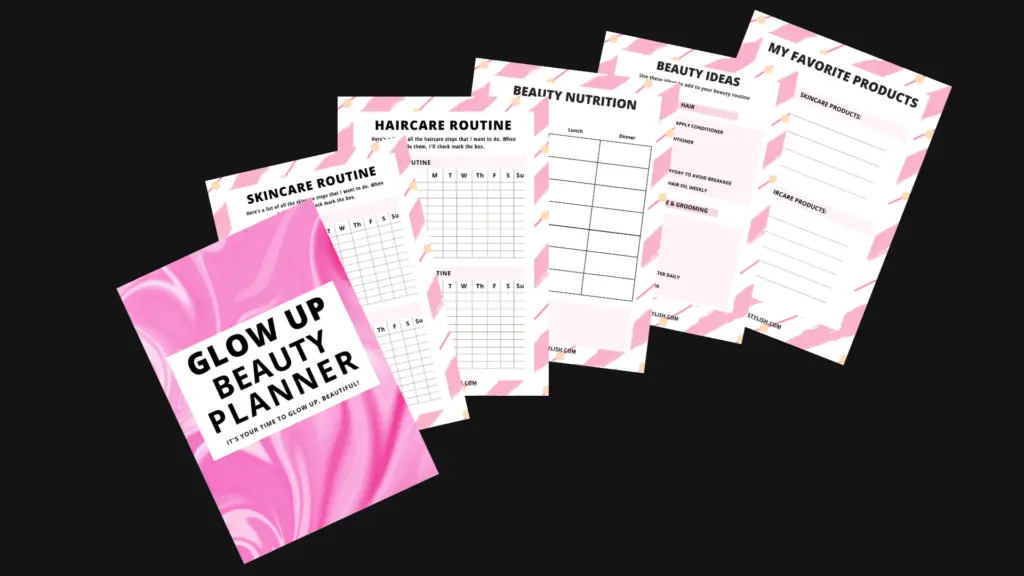 Grab Your Beauty Planner Here!
More Beauty Tips For You:
5 Amazing Deep Conditioning Hair Masks
4 Best Yogurt Hairmask for Soft & Shiny Hair