Having an incredible skin at a budget is possible. Today, we'll share some of the best beauty habits to live by if you want glowing and clear skin. These are some of the best habits for beautiful skin that men and women, both can follow.
In fact, most of these tips are inexpensive and can be followed consistently.
( Disclosure: This post may contain affiliate links. We may receive commission if you purchase something from our links, without any extra charges from you. Please read the disclaimer for more information. As an Amazon Associate I earn from qualifying purchases.)
You have to remember that when it comes to having a super healthy skin which glows and looks radiant, you have to do what's good for your skin and follow it on a consistent basis.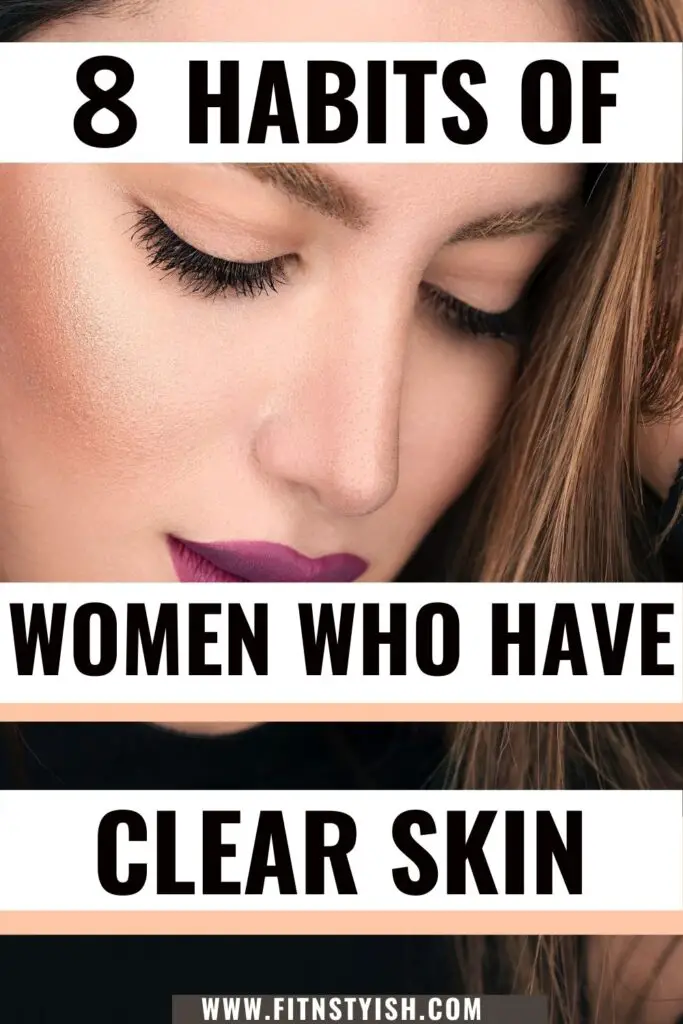 Using these remedies or doing these habits once in a while will not be helpful. If you want to have awesome results and make your skin incredible, then you have to follow these habits regularly.
When you take good care of your skin, you start noticing visible improvements.
This can also keep your skin looking beautiful as you age. Having a younger looking skin is a dream of every person, and it can be made true by developing good habits.
Side Note: I use my Glow Up Planner To Track my skincare and haircare habits to be consistent with them. You can check this cute planner here.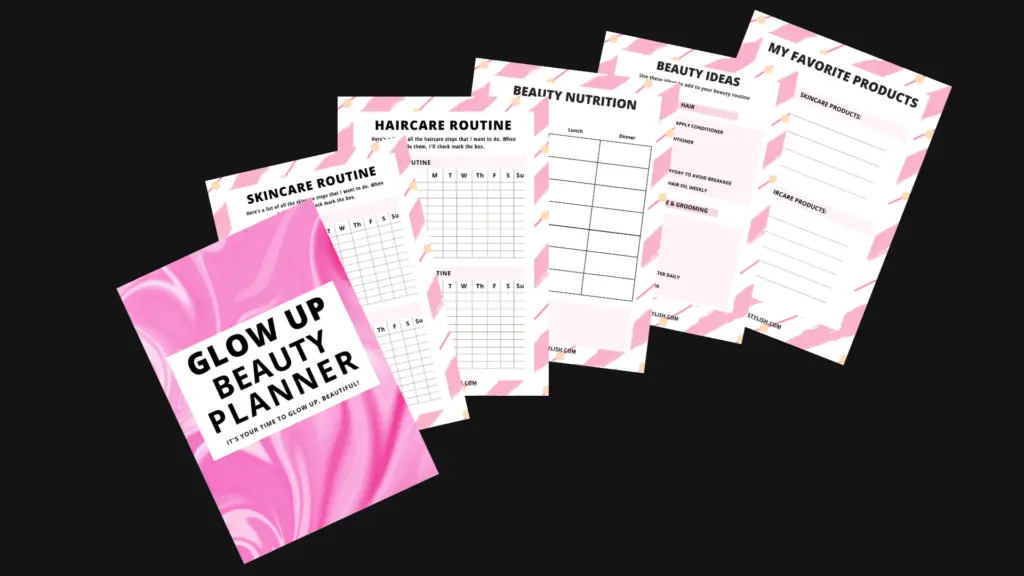 Now, let's take a look at the best habits for beautiful skin.
Best habits to Have Beautiful Skin: Beauty Habits to Live By  
Exfoliating Weekly
This is one of the most important habits that people with great skin live by. Your face is prone to lots of bacteria, germs and pollutants.
These get trapped into the skin and cause breakouts, pimples, acnes. To avoid this, it is very important to exfoliate your skin weekly.
You can use homemade scrub to exfoliate your skin because these are natural and have no chemicals.
I have this special face scrub recipe that I use every week and it has improved my skin within 2 weeks of use. Check the homemade face scrub here.
Related Post:
Change Pillow Covers Often
Pillow covers have lots of bacteria which can cause breakouts and acne. When you sleep, the dead skin also falls on the pillow cover.
That's why it's important that you change it regularly and keep it clean. 
It's best to change the pillow cover every 5 to 6 days. People who have incredible skin always ensure to follow this simple yet very effective habit.
Another tip is to use a pillow cover that's made of soft fabric.
You don't want to have a hard fabric rub against your face while you take a beauty sleep. That's why you should stick to pillow covers that are made with soft fabric.
Avoid Sugary & Oily Foods
Those who have great skin have a great habit of eating well balanced diet. They avoid foods that have too much oil or sugar because both of these things are very bad for your skin.
When you eat too much sugary foods like cake, cookies, pastries you will notice a change in your skin and you'll have issues like acne, pimple and dull skin.
Oily foods can also cause acne and make your skin look really oily. That is why it's highly advised that you should never eat too much sugars and oily food.
Related Post: 12 Healthy Lifestyle Habits You Need To Know For a Better Life
Moisturize At least 2 Times
Skin looks glowing and fresh when it's hydrated. Those who have great skin also make sure that their skin is hydrated and this is one of their favorite beauty habits to live by.
To hydrate your skin, you must moisturize it daily. A good rule is to use your serum or moisturizer at least 2 times.
Choose a moisturizer that is free of parabens and chemicals and go for the option which is made of natural ingredients.
Professional models also follow this tip very seriously and that's why they have such a glowy skin even without make up.
Good Personal Hygiene
This is a common advice but many people do not take it seriously.
If you want to have a clear, beautiful skin then make sure to have a good personal hygiene. Wash you face daily and make sure to use clean towels, tissues when using it on your face.
Suggested For You: 8 Beauty Tips & Secrets of Gorgeous Women
Don't Touch Your Face
Women with great skin have a habit of not touching their face. Your hands get dirty and can have germs and these could be easily passed onto your face, if you touch it often.
So if you are working on a computer, or doing household work or exercising in gym, do not touch your face.
Whenever you touch your face for skin care, make it a point to wash your hands before. This little habit can actually work wonders for your skin.
Take Your Beauty Sleep
Women who have great skin, always make it a priority to take adequate sleep. If you don't sleep properly, then it starts to show on your face. You'll have tired face, puffy eyes and dull skin.
Always take rest and sleep for 7 to 8 hours. This will not only give you a beautiful skin, but also ensure that you have great health.
Drink Water
Most people know that they need to drink water to have better skin and health. But we avoid it or forget it most of the times. In fact this is the easiest beauty habits to live by and so simple to implement.
Drinking plenty of water helps in moving the toxins out of your body and also hydrates your skin. Women with beautiful skin live by this habit and that's why their skin is so refreshed and glowing.
Drink 8 glasses daily and make sure to hydrate your body. This is especially very important in summers because the body feels dehydrated and the skin looks dull.
Suggested For You: 9 Habits of Women Who Have Incredible Hair
Bottom-line:
Make sure you follow and develop these super easy but useful skin care habits. Those who have flawless skin make sure they take good care of it and they absolutely stick to these beauty habits to live by.
I follow these habits on a regular basis and this has improved my skin really well. I can truly say that these are the best beauty habits to live by if you want a glowing, flawless skin.
Try for yourself, and you'll have a happy, glowing and beautiful skin. Please share this pin on pinterest and facebook if you found it useful.
You can also follow me on instagram if you like! Would love to have you there!
Want More Beauty Guides? Check Them Here:
6 Face Packs To Get Glowing Skin
3 Facepacks To Remove Acne Naturally
How to do hair spa at home (step-by-step)
5 Amazing Deep Conditioning Hair Masks
4 Best Yogurt Hairmask for Soft & Shiny Hair