The process of weight loss seems difficult to most people. If you are stressed about losing weight and want to shed off some fat, this post will guide you.
Weight loss can be done faster when you use the drinks that can help in triggering weight loss. There are tons of brands offering such weight loss teas that can truly work.
( Disclosure: This post may contain affiliate links. We may receive commission if you purchase something from our links, without any extra charges from you. As an Amazon Associate I earn from qualifying purchases. Please read the disclaimer for more information)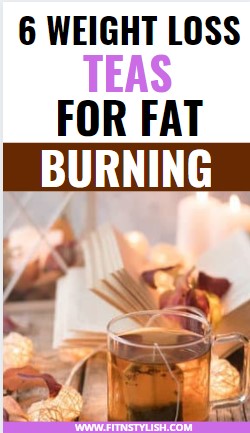 It's important to use a high-quality weight loss tea that has the right ingredients because this would determine how much the drink will help you in losing weight.
It would seem like a small step to add a weight loss tea to your diet, but trust me, it really works when you are struggling to lose weight.   
Drinking such weight loss teas can be very beneficial for your waistline as well as your mood.
That's why in this post, I am sharing the best weight loss teas for fat burning which can be really beneficial.
Side Note: Some of my blog readers shared that they struggle to lose weight and stay accountable to losing weight. I started a weight loss membership to help all such readers who struggle to stay dedicated to this fitness goals and the results have been amazing for them. If you struggle to lose weight due to accountability and lack of right strategies to lose weight, check out my membership here.
6 Weight Loss Teas That Will Remove Body Fat Fast
1. Green Tea: Best Weight Loss Tea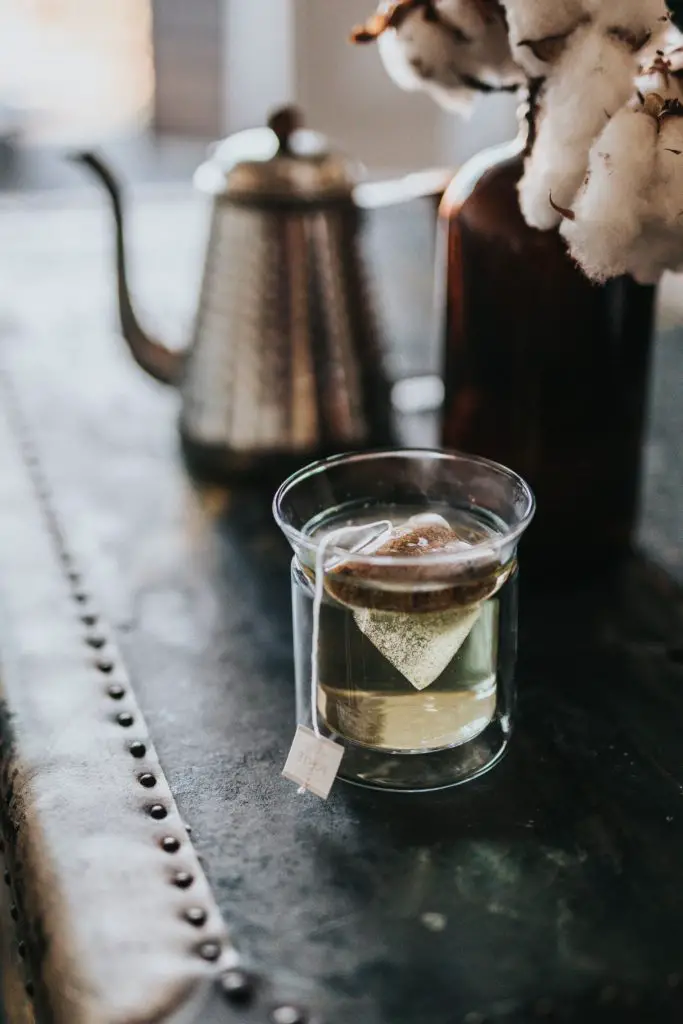 The best tea for losing weight is undeniably: Green Tea. It has so many benefits that you would wish to include it in your diet immediately.
I really love this weight loss tea and it has helped me in improving my digestion.
Its antioxidants can be very useful in increasing the metabolism of your body which will help in burning fat faster.
 Some studies have even shown that drinking green tea regularly can help in reducing fat from the belly.
Some people would prefer to go ahead with green tea supplements instead of drinking it. But that's not equally useful as drinking the tea itself.
That's why you must drink it as a weight loss tea instead of choosing its supplements.
Related Post: 5 Healthy Habits of People Who Lose Weight Easily
7 Habits of People Who Never Gain Weight
2. Ginger Tea
Ginger tea has multiple health benefit that makes it so useful for your body & overall health.
Ginger has anti-inflammatory properties that improves digestion, helps in fat burning and reduces weight. If you don't like the taste of green tea, then ginger tea is definitely the next best option for weight loss tea.
You can prepare ginger tea by boiling water and adding 1 inch of ginger slice. Let it sit for some time and then remove the ginger slice.
Drink it when its lukewarm to get the best results of this incredible weight loss tea.
3. Matcha Tea
Matcha is well known for its incredible health benefits. But did you know it can also help you in losing weight?
Match tea is an incredible drink that will help you in burning fat. Matcha tea can also help you in reducing stress and anxiety so that's an added advantage of drinking this awesome weight loss tea.
4. Barberry Tea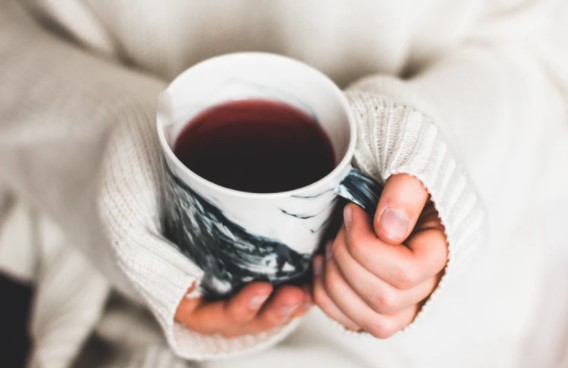 When it about losing weight, we cannot forget to list barberry tea.
Barberry tea is great for different organs and it can help you in reducing body fat as well. This is the reason why people prefer barberry tea as a solid option when they want to reduce weight.
Related Posts:
7 Weight Loss Salads For Fat Burning
5. Black Tea
Apart from green tea, black tea is also known as a weight loss tea. It may work differently work individuals and that may be because of their metabolism and activeness.
Black tea is a source of catechine and it could also help in boosting immunity.
Since it does not contain much caffeine, you can use black tea for increasing the weight loss process.
6. Mint Tea
This is an excellent tea which can help you in increasing your metabolism and help in digestion too.
It's made from the peppermint leaves which are first soaked in hot warm. It has no caffeine which is another reason to use it.
Mint tea is often used for better digestion and it also boosts your immunity.
Bottomline
Using tea for weight loss is a good choice if you want to shed off some body fat.
Just be sure that you are not allergic to any ingredients before consuming these weight loss teas. Use 1 to 3 cups of these tea in a day and never go overboard.
Using them along with healthy diet and exercise will help you in losing weight.
Share, Like & Pin This Post!