Losing weight with salads is actually possible. But you can to make it more effective by adding some additional weight loss steps.
Salads are super delicious and have high nutritional value which makes them one of the best foods to have for weight loss.  
In addition to this, salads are a great food item which can benefit your body in so many ways.
( Disclosure: This post may contain affiliate links. We may receive commission if you purchase something from our links, without any extra charges from you. Please read the disclaimer for more information. As an Amazon Associate I earn from qualifying purchases.)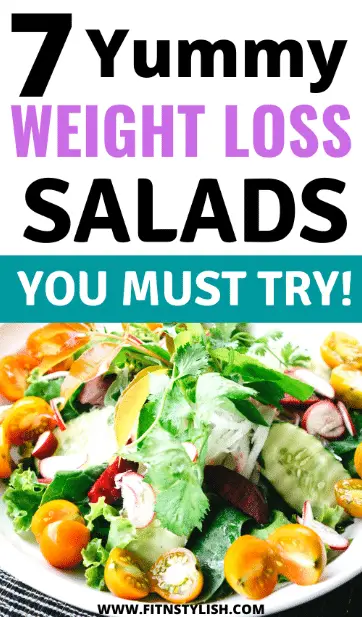 It's completely natural and fresh which means you are not putting any harmful substance like preservatives into your body.
That's why its best to eat weight loss salads when you are trying to burn body fat. You'll find some of the easiest, delicious salads for weight loss below so go ahead and take a look at them.
Suggested For You:
7 Habits of People Who Never Gain Weight
Grab this 40 page ebook that shows you "9 Steps to Lose Weight Without Going To The Gym" + 8 Health Trackers & Healthy Living Checklist for just $1.99 only. In this ebook, I share the 9 steps that helped me lose weight at home and burn body fat fast. Download the ebook here.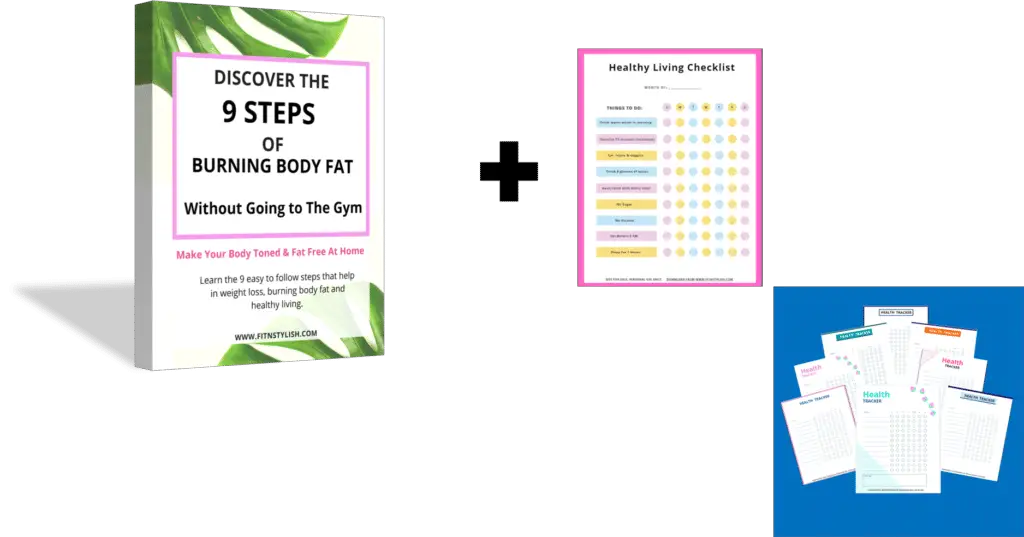 Weight Loss Salads for Burning Fat
1. Easy Peazy Avocado Salad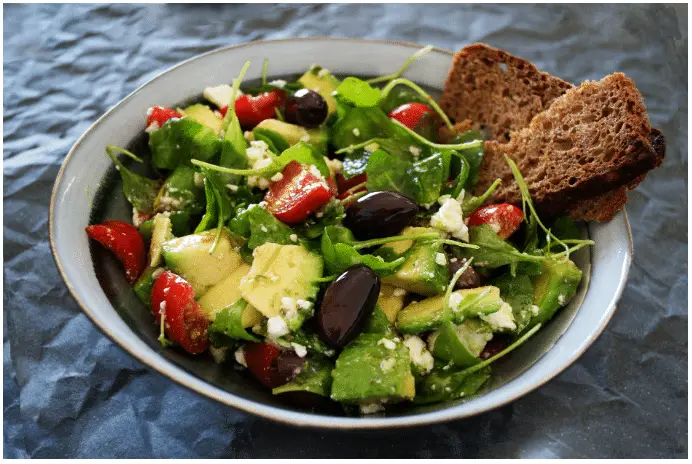 This is a great weight loss salad that can help you to burn fat. It's a simple salad that you can make with very few ingredients and the best part is that it tastes so delicious.  
You'll want to include this tasty salad in your regular meals, once you know how delicious it is.
Ingredients to Make This Salad: (For 1 Serving)
1 Cucumber
6- 8 Cherry Tomatoes
1 Onion
1 Cup Parsley/ Coriander
Some Black Olives (optional)
1 Avocado
1 Lemon
Olive Oil 2 Tbsp.
Salt & Black Pepper
How to make this weight loss salad?
Cut the cucumber, tomatoes, avocado and onion in small dices/ pieces. Mix all of them in a bowl.
To make the dressing, add few lemon drops, olive oil and sprinkle salt and black pepper according to your taste. Add black olives if you like them.
Mix them really well and let it sit for 5 minutes.
Suggested For You:

How to Lose Belly Fat in a Week?
2. Boiled Egg and Avocado Salad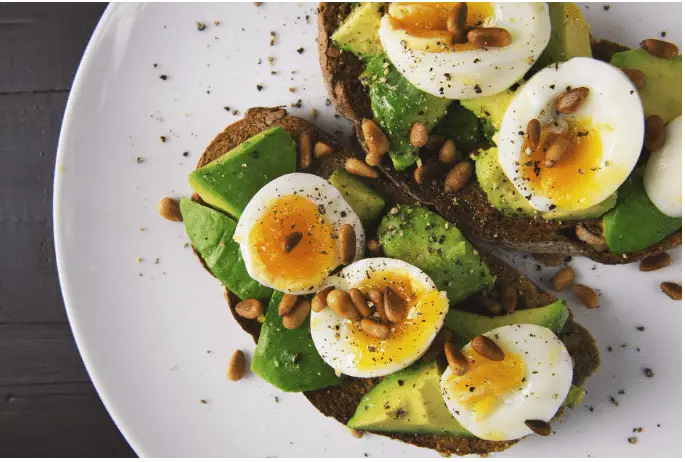 This salad in great for those who want to increase protein intake in their diets. It's a quick recipe which can be prepared in less time with few ingredients.
Ingredients for This Salad For Weight Loss:
2 Eggs
1 Avocado
1 cup carrot
1 Red Bell Pepper
1 Onion
Salt & Pepper
Steps to Make This Salad:
First, boil the eggs and once they cool cut them into small pieces.
Cut the avocado, onion, bell pepper and carrot finely. Add salt & pepper and give a mix to this delicious salad. And it's all set to be enjoyed!
Suggested For You:
3. Protein Packed Chickpea Salad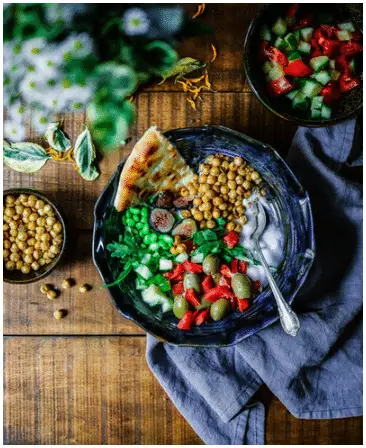 This salad is best one for those who wish to have more protein in their diet. You can make it easily and enjoy its deliciousness.
Ingredients for The Salad:
1 cup Boiled Chickpea
1 Bell Pepper
1 Cucumber
1 Onion
1 cup parsley/ coriander
2 Tomatoes
Olive Oil
Lemon Juice
Vinegar
1-inch piece Garlic (optional)
Salt, Black Pepper
How to Make This Chickpea Salad?
First, you have to boil the chickpeas and make sure they become extremely soft & mushy. Cut all the veggies into small, fine pieces and place them in a bowl.
To make the salad dressing, add lemon juice, 1 spoon vinegar and 2 spoons olive oil. Grate the ginger and add to the dressing. Add salt & pepper as per your taste.
Suggested For You:
4. Healthy Tofu/ Paneer Salad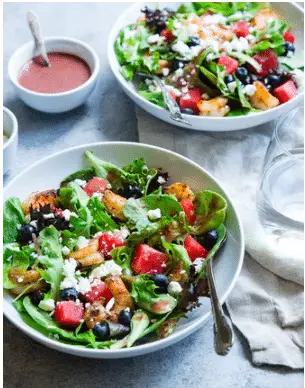 Tofu is a great option for those who don't like to eat chicken in the salad. It's super healthy and adds a nice flavor to the veggies.
If you don't have tofu, you can replace it with paneer.
Ingredients for The Salad:
Paneer/ tofu
1 Onion
1 Cup Boiled Chickpeas
1 Bell Pepper
1 Lemon
Olive Oil
Salt
Pepper
How to Make This Super Healthy Salad?
To make this salad, boil the chickpeas until they become mushy. Cut the tofu/ paneer into very small pieces. Cut all the other veggies too and place them all into a bowl.
For the dressing, add lemon juice, olive oil and top with salt and pepper. Mix well and enjoy this super awesome weight loss salad.
5. Spicy Apple Cucumber Salad
This is one of my most favorite salads from the list. It's so easy to prepare and that too with minimum ingredients. And the nutritional value is great, which serves the purpose of eating healthy.
I am sure once you try this weight loss salad, you'll absolutely love it's taste and make it often. 
Ingredients for This Salad (For 1 Serving)
1 Apple
1 Cucumber  
1 tbsp. Mustard Seeds
2 Red chillies
Lemon  
How to Make This Yummy Salad?
Cut the cucumber and apples finely. Next, heat the mustard seeds in a pan until they splutter. Add red chilies and heat them with mustard seeds for few minutes.
Next, add the mustard seeds and chillies to a blender and make a powder.
To make the dressing, add lemon juice and this powder and then add to the salad. Mix properly and your delicious weight loss salad is ready to savor!
Side Note: If you are one of those people who dislike salads and struggle to eat healthy food, then trying using cutlery which is super attractive. Trust me, this works well and will encourage you to eat heathy foods without getting bored of the taste.
I like to use this acacia wood bowl for having salads. These keep the flavors and fragrance strong and also look pleasing (which encourages me to eat healthy foods!)
Suggested Post:

3 Best Fat Burning Drinks to Remove Body Fat
6. Cabbage Mint Salad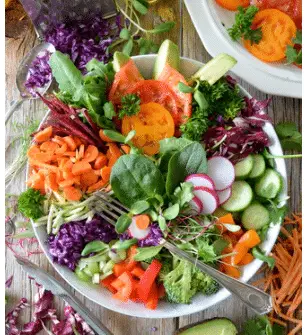 Weight loss salads can have different green leaves. And this one includes cabbage, which is super healthy. This salad has a perfect taste and can be taken as a complete meal itself.
Ingredients to make this salad: (For 1 Serving)
1 Tomato
1 Cucumber
Cabbage Leaves
Some Mint Leaves
½ cup Parsley/ Coriander
1 Lemon
Olive Oil
Salt & Pepper
How to Prepare This Salad?
Cut all the veggies and the green leaves and keep in a bowl. Add drops from 1 lemon and olive oil as salad dressing. Add salt & Pepper according to your taste and mix all of these items.
Add little mint on top for garnishing. Let it sit for 5 minutes and then enjoy your super yummy weight loss salad bowl.
Download This 49 Page Meal Planner Printable To Start Planning Your Healthy Meals Instantly!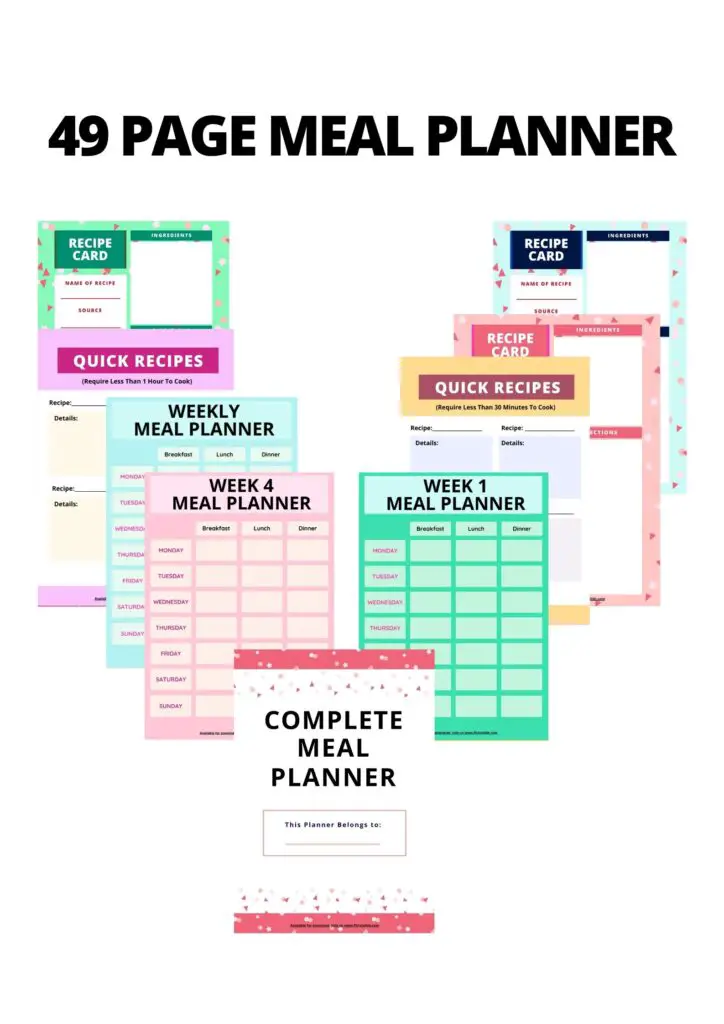 7. Classic Cucumber Avocado Salad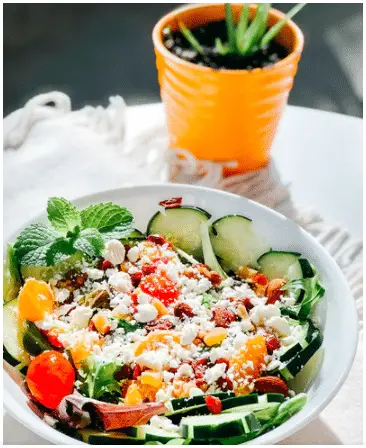 Super easy to make and equally delicious, this salad is perfect for those willing to lose weight. You can prepare this salad very easily because it has minimum ingredients.
Ingredients Required: (1 Serving)
1 Onion
1 Cucmber
1 Avocado
1 Lemon
Olive Oil
Salt & Pepper
How to Make This Healthy Weight Loss Salad?
Cut the onion, avocado and cucumber finely. To make the dressing add olive oil and lemon juice along with salt and pepper. Your salad is prepared.
So easy and fast, isn't it?
Try these weight loss salads and you'll see a positive change in your health.
You'll feel less cravings to eat junk food and will be delighted to choose the healthy eating options.
Please share this post on Pinterest & Facebook and sharing this weight loss tips with your friends.
Check These Related Post:
5 Healthy Morning Habits To Lose Weight
Celery Juice Weight Loss: 15 Benefits and Recipe To Make It
Full Body Workout At Home For Weight Loss
12 Healthy Lifestyle Habits You Need To Know For a Better Life