Coconut oil is known for its amazing benefits since centuries and people have been using it across the world.
It's very beneficial for hair and that's why we are sharing different diy coconut oil hair mask in this post.
These will help you getting amazing healthy hair that are soft, smooth and shiny.
( Disclosure: This post may contain affiliate links. We may receive commission if you purchase something from our links, without any extra charges from you. As an Amazon Associate I earn from qualifying purchases. Please read the disclaimer for more information)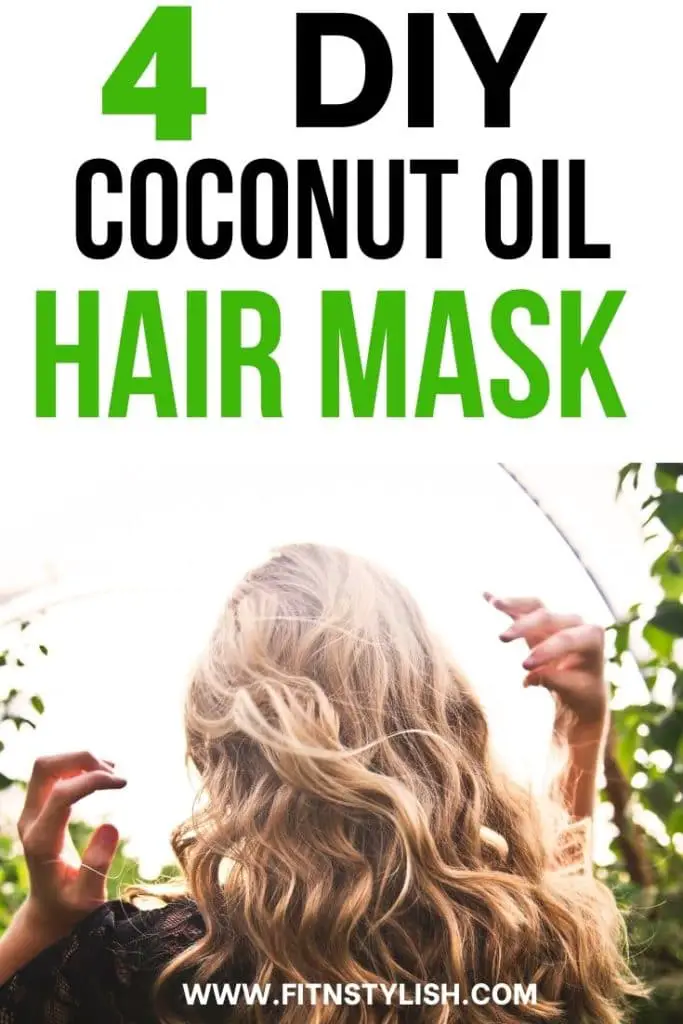 Why You Should Use Coconut Oil Hair Mask?
Coconut oil is filled with so many nutrients that can replenish your hair and make them healthy.
If you have frizzy, dry and rough hair then coconut oil hair mask is going to be your best friend. It can transform your dull strands into shiny soft locks with regular use.
Coconut oil is an all-natural, complete hair solution which is much better than any chemical product. It's rich in anti-bacterial properties and has all the essential nutrients that your hair needs.
Take a look at all the different coconut oil hair mask options to find which one you should use according to the condition of your hair.
Which Coconut Oil Hair You Should Use?
There are hundreds of brands available that offer coconut oil. I like using this one as it's specifically made for hair and skin, which makes it ideal for using in hair mask. Besides that, it's quite affordable compared to other brands.
Before Using Coconut Oil Hair Mask
Ideally, pure coconut oil should be used for these diy hair masks, but it that's not available you can use normal coconut oil.
Coconut oil is healthy but if you have never applied it on your scalp then do a patch test before, to avoid allergies.
Quick Tip: Using homemade hair mask works best when you take care of your hair regularly. Here's a step by step guide on how to do hair spa at home and make your hair soft and shiny.
Best DIY Coconut Oil Hair Masks
Side Note: I like to mix the coconut oil with this pre-shampoo hair oil creme sometimes. This leaves my hair super manageable and soft after shampoo. Check it here.
1. Diy coconut oil hair mask for dry hair
To treat dry hair, coconut oil can be extremely beneficial. It can soften your hair and provide moisture which will help in keeping the hair frizz free.
Ingredients:
2 tbsp coconut oil
2 tbsp honey
How to apply this hair mask?
Mix both honey and coconut oil in a plastic bowl and let it sit for 5 minutes. Meanwhile, detangle and dampen your hair a little bit. Then apply this homemade hair mask on scalp.
Try to coat the hair strands too. Leave for 1 or 2 hours and then wash using mild shampoo and conditioner.
You can use this remedy 2 times weekly and use it for 1 month to get soft and frizz free hair.
Side Note: If you don't have these hair accessories handy, I would recommend using this set of super affordable hair kit available at amazon. It has 15 pieces which you can use for coloring your hair or applying hair mask.
It's perfect for those who like to use hair mask and home remedies to pamper themselves especially college girls living in dorms.
2. Coconut oil hair mask for dandruff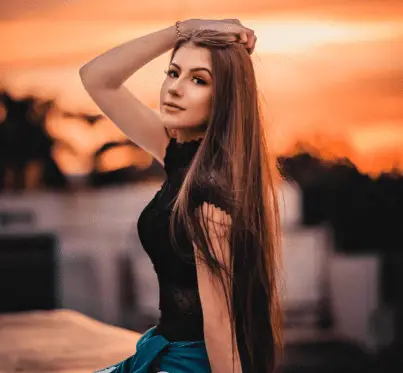 Ingredients:
2 tbsp cococut oil
1 tbsp lemon juice
How to make this diy coconut oil hair mask?
Mix coconut oil and lemon juice in a bowl and allow them to mix for 10 minutes. Next, detangle your hair and apply on the scalp and massage gently for 5 minutes.
Keep the it applied for 1 hour and then wash off with mild shampoo. Use this homemade remedy for dandruff two times in a week so that you can get good results.
The combination of lemon juice and coconut oil will remove the dandruff from the hair very easily.
Related Post: How to Get Silky Hair in One Wash
3. Coconut oil hair mask for Hair Growth
Everyone wants to have strong, dense beautiful hair. Growing your hair is easy if you follow a good hair care routine (write new post on hair care routine that helped me grow my hair in 1 month)
Ingredients:
2 tbsp coconut oil
1 tbsp olive oil
1 tbsp onion juice  
How to use this hair mask?
Cut and grate an onion to extract juice. To make this hair mask, mix all the ingredients and then apply on damp hair. Massage your scalp really well for few minutes.
Keep it for 1 hour and then wash with mild shampoo. Use conditioner if required.
Onion juice and onion oil could be very helpful in hair growth. That's why we are using onion juice in this diy coconut oil hair mask. You can apply this once a week for good results.
Related Post:

4 Best Yogurt Hair Mask For Soft & Shiny Hair
4. Coconut hair mask for hair loss
Ingredients:
1 tbsp ginger juice
2 tbsp coconut oil
How to use this hair mask?
Mix both ingredients and apply and your scalp. Keep it for 30 minutes and then wash with mild shampoo. Use conditioner for extra smoothness.
Use this remedy for 1 week to notice good hair growth and avoid hair loss.
Bottomline:
To get best results using the diy coconut oil hair mask, try to use it regularly. Hair are most prone to breakage, dirt and damage because of unhealthy lifestyle that most of us have.
That's why taking good care of your hair is so important. Following a good diet is also very important for hair growth.
Check this post where I have shared 12 amazing healthy lifestyle habits that will help you in leading a better lifestyle.
Please share this post on Facebook and Pinterest if you liked it.
More Hair Care Guides For You:
10 Best Food For Hair Growth and Thickness