Silky, shiny hair is preferred by everyone but due to unhealthy routine and lifestyle it can become a very difficult thing. Plus, the pollution contributes in making the hair dry, dirty and lifeless.
( Disclosure: This post may contain affiliate links. We may receive commission if you purchase something from our links, without any extra charges from you. As an Amazon Associate I earn from qualifying purchases. Please read the disclaimer for more information)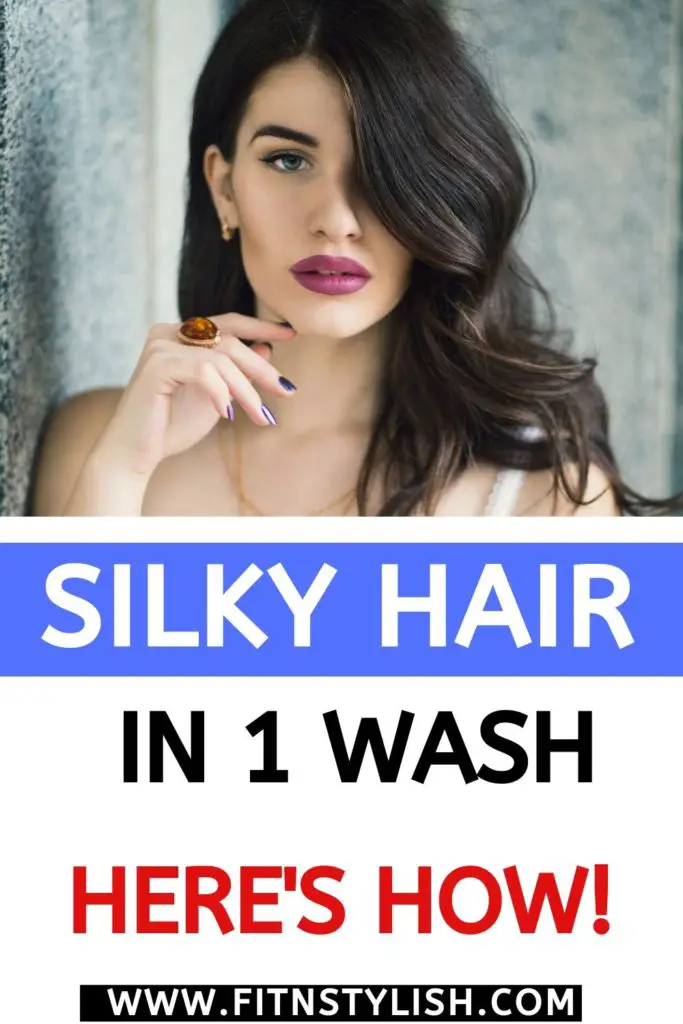 How to get silky hair?
I can be possible with expensive salon treatments and spa but this is not something that everyone likes. So we are sharing the ultimate home remedy that will give you silky hair in just 1 hour!
This truly works and has been an ancient remedy in India that can offer super soft, shiny and silky hair
This remedy can be done at your home without investing lots of money or time. You have to use this remedy for at least half hour.
Keeping it longer would surely give best result but if you are running short on time then apply this hair mask for at least 30 minutes.
Side Note: if you want to do hair spa at home and get soft silky hair please check this post. I have mentioned a quick, easy hair spa which you can do at home which has ingredients that can be found easily and it gives you results which are similar to a professional expensive hair spa taken at a salon. Check it here.
Ingredients for Hair Mask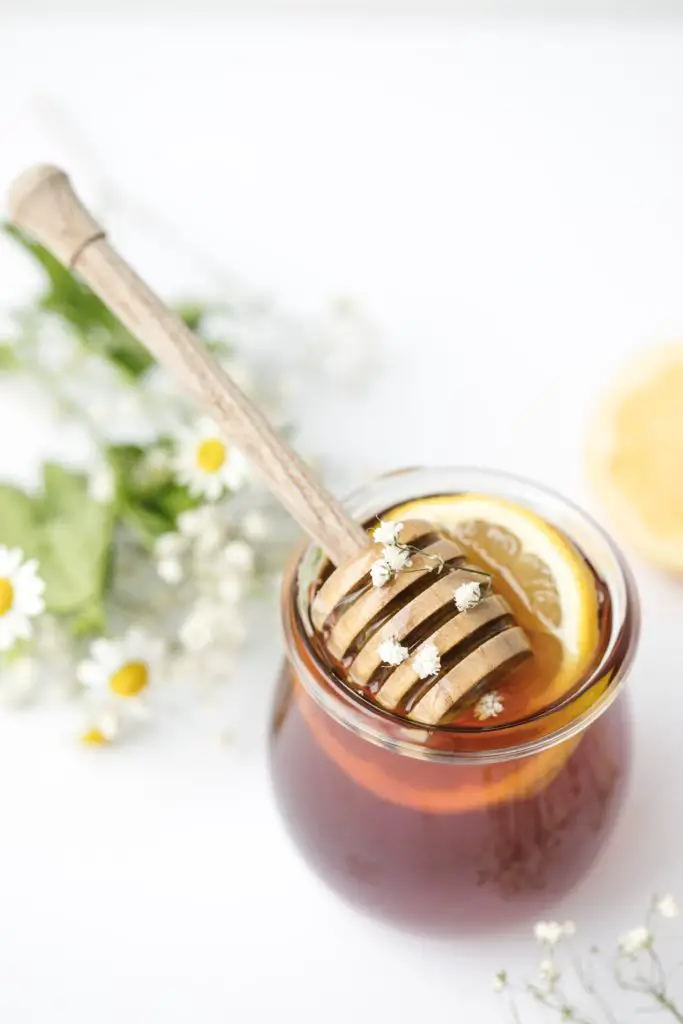 Honey
Banana
Milk
How to Make Hair Mask for Silky Hair?
1.Take 1 banana and break it into pieces. Put the pieces into a blender and add 1 cup of milk. Next add a tbsp. of honey and then blend all the ingredients together. You will get a smooth white colored cream.  ( I like using this brand for honey.)
If you want to have a running consistency, then add more milk and if you want thicker consistency then add just half cup of milk.
2. If you don't have a blender available then use a knife or fork to mash the banana and add the remaining ingredients just like above.
Pro Tip: Make sure to mash the banana completely otherwise it can be a little hard to remove the chunks from your hair.
Suggested For You: 4 Best Yogurt Hair Mask For Soft & Shiny Hair
How to Apply This Silky Hair Mask?
Wrap a towel or cloth over your shoulders. Divide your hair into sections (smaller ones) and clip them.
Take the first section and then apply the mask from hair scalp towards the end.
Make sure to apply more on the ends to give them extra nourishment.
Repeat on all the sections and after that wrap in a shower cap or create a top knot.
If you don't have these things handy, I would recommend using this set of super affordable hair kit available at amazon. It has 15 pieces which you can use for coloring your hair or applying hair mask.
It's perfect for those who like to use hair mask and home remedies to pamper themselves especially college girls living in dorms.
Side Note: If you don't like using diy hair mask then I would recommend this hair mask which I like using for extra nourishment to hair. It keeps my hair frizz free and shiny.
How Long You Should Keep the Hair Mask?
As told before you can keep the mask applied for 30 minutes if you have less time. Otherwise you can apply it for 1 hour or more to give deep conditioning to hair.
Rinsing the Hair Mask Properly
After 30 minutes, wash your hair with plain water by using the inversion method. Read here about it here.
But if you think it's difficult then you can rinse the mask just as you wash your hair normally.
Once the mask is completely removed, apply conditioner. Make sure to apply more on ends and less near the scalp.
Do not use shampoo for rinsing this mask because they are prone to make hair dry. You can use shampoo after 2 or 3 days of applying this mask so that it works best on the hair.
Suggested For You:
9 Habits of Women Who Have Incredible Hair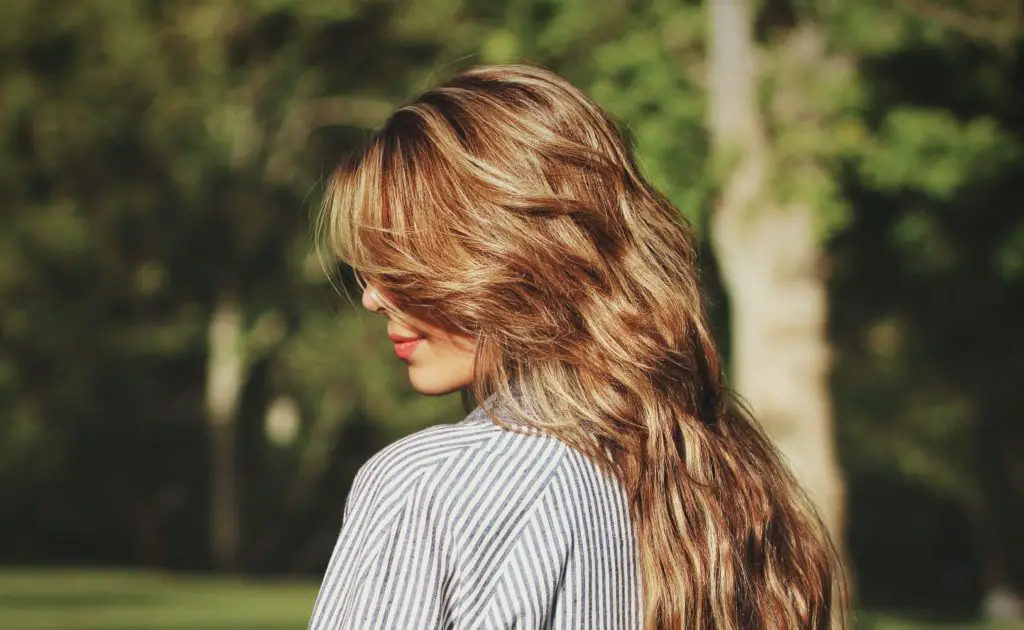 How Often You Should Apply This Hair Mask to Get Best Results?
You can use it whenever you want shiny hair instantly. But using it on the regular basis would definitely give you better results. Try using the mask once every week for a month and you will notice that your hair is silky, soft and smooth.
You can keep applying this mask as long as you want. Since it has all the natural ingredients it not going to harm your hair in any way.
In fact, we would suggest you to do this treatment every week consistently to keep your hair soft.
If you have chemically treated hair even, then you can use this mask and it would repair the damage done by such chemicals.
Ensure that you are not allergic to any of the ingredients. In case you are, then you can skip that ingredient or replace it with coconut oil.
Related Content: 4 Coconut Oil Hair Mask For Amazing Hair
10 Best Food For Hair Growth and Thickness
Benefits of This DIY Silky Hair Mask
1. Honey makes your hair silky soft and it has got anti-bacterial properties which remove the dirt and bacteria from the hair and scalp. It's great for treating scalp problems.
2. Banana: It has softening properties and instantly adds softness to the hair and also repair them.
3. Milk: It nourishes the hair and adds shine to them. It also makes them smooth and little bit straighter.
Try this hair mask for silky smooth and share your experience in the comments!
Pin & Save For Later.
Selected Posts For You:
Related: 3 Quick Face Mask For Removing Sun Tan
Popular Post: 5 Minute Face Mask For Instant Glow
3 Best Fat Burning Drinks To Remove Body Fat