I followed this quick weight loss diet plan and it helped me in achieving the fitness goals.
Proper diet and workout can have a huge impact on the body and can help you in achieving your weight loss goals.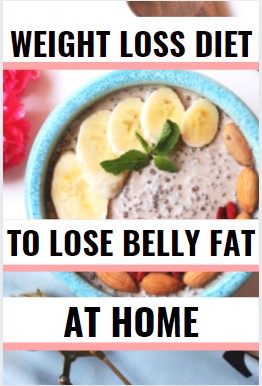 In this post, I am sharing with you a weight loss diet plan that will help you in eating healthy food and losing some weight.
This indian diet plan for weight loss is simple, very practical and easy to follow.
You won't have to spend too much money or energy in following this. But it will give you great result if you combine this with good workout.
Also, this diet plan is super healthy, so you can follow it even after losing weight.
I will also share some tips at the end of this post so make sure you follow the post till the end. I have shared scientific and ayurvedic tips about weight loss through out this post so make sure you read everything carefully.
Before we begin, I must tell you that this diet plan worked for me and helped in getting rid of belly fat.
The results that you will see will depend on various factors including your metabolism, current weight, how active you are, and whether you have some health issues.
This diet plan will work when you combine it with workouts and perform some sort of exercise for at least 4 or 5 days in week.
I followed the simple workouts on YouTube and also created my own workout plan which you can see here.
Please Note: If you have some health issues, please consult your doctor before following any diet plans or workouts.
Suggested Post For You: 7 Habits of People Who Never Gain Weight
Why you should follow a quick weight loss diet plan?
Following a weight loss diet plan will help you nourish your body and eat only those things that are healthy.
It will also help in weight loss that can have a great impact on your body and give you better energy levels.
Besides this, going on a healthy diet can be a great experience, which you probably need especially if you have been eating lots of junk food lately.
Quick Weight Loss Diet Plan: Indian Diet Plan for Weight Loss
Beginning the day on the healthy note is the key because what you put into your stomach first thing in the morning matters a lot.
If you eat healthy foods then you'll have energy throughout the day. If you eat unhealthy breakfast, you will feel groggy and sluggish and lack energy.
Here is the exact diet plan I followed:
After Waking Up
I drink warm water everyday as soon as I wake up.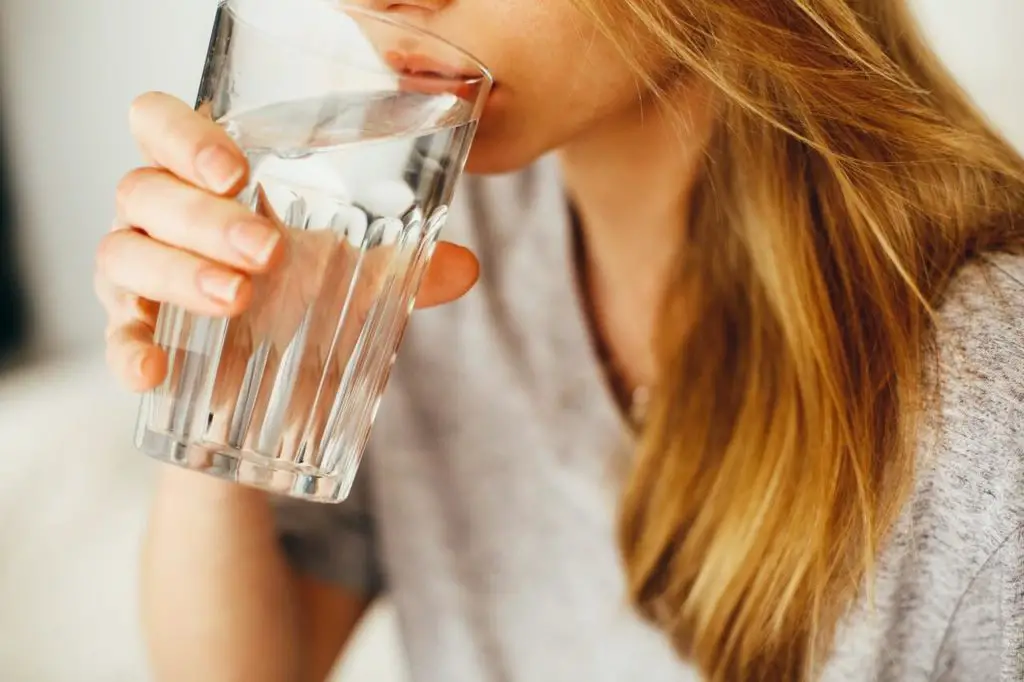 I follow this habit even after I stopped this weight loss diet because this habit is very good for the body. It's essential to hydrate yourself after waking up.
I made sure to drink 1 or 2 glasses of lukewarm water first thing in morning.
Breakfast
For breakfast, I made sure that I only have something that's super healthy. I drank my favorite beetroot juice and along with it I would have oatmeal.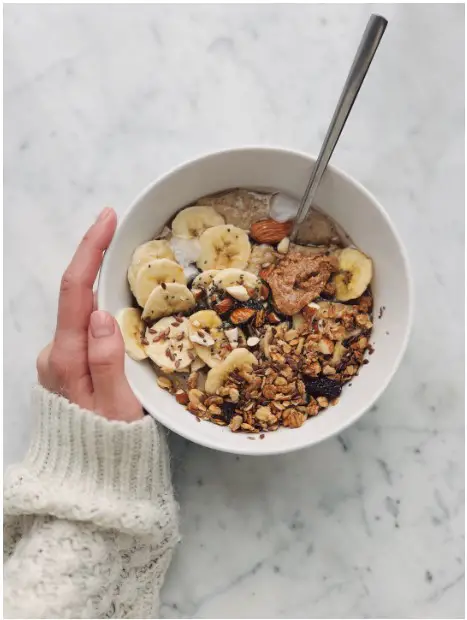 Oatmeal is filled with fibers and is a  superb food when you are trying to lose weight.
For oatmeal, I simply boiled the milk and oats for few minutes and then added peanut butter, banana and cinnamon.
You can change the fruit toppings according to your liking and add yogurt.
I would also like to mention that after drinking the beet juice juice for a few weeks, I noticed a glow on my skin which made me so happy because it was an added benefit besides losing weight.
You can find my exact juice recipe here.
If I did not feel like having oatmeal, the other breakfast options that I liked included:
> Fruit salad: mix of available seasonal fruits
>Yogurt
>Banana shake
>Poha (indian recipe)
>Besan Chilla
>Oat Pancakes
You can also have an egg or omelet for breakfast because it is extremely high in protein and good for weight loss.
You can also check my favorite weight loss smoothie recipes here which are absolutely yummy and will help you in losing weight.
Mid- Morning Meals
I did not have any mid-morning meals because I did not felt hungry after having a healthy breakfast.
But I like drinking green tea at this point because it's helpful in boosting metabolism and leads to weight loss.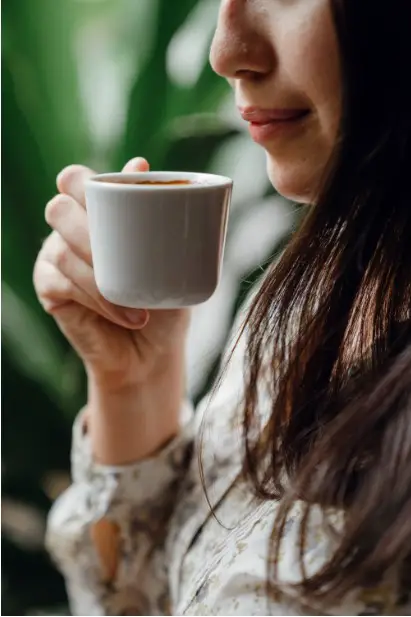 The great benefit of drinking green tea is that it helps in reducing bloating and has zero calories.
Suggested for you: Immunity Boosting Drink To Maintain Health
Lunch
For lunch I chose from the following options:
( Most of these are Indian cuisines but you can switch with food options that do not include refined sugar or white flour)
>Rice & Some Curry
>2 Chapatti with vegetable and curry/ dal + Raita
>Boiled Chickpeas Salad
>Raita + Pulao
I will also include the following options for you if you do not like Indian cuisines or are new to them:
>Boiled chicken
>Boiled Eggs/ Omelet
>Avocado & Egg Toast
>Soup
>Chicken salad
>Vegetable wraps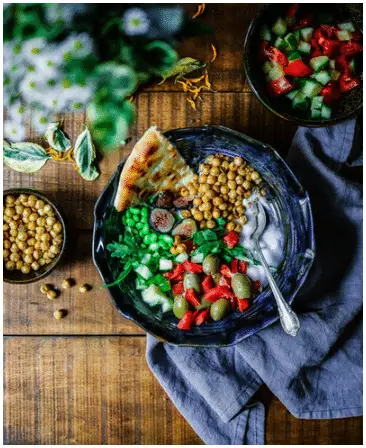 Important Tip: According to Ayurveda, if you want to lose weight, have wheat only once during the day. This means you can have items made from wheat only during lunch or for dinner but not both the times.
Also, if you want to increase your weight, combine wheat items with rice in the same meal, meaning you should have rice and roti in lunch itself or dinner itself which means the same meal of the day.
Evening snack
Most people need evening snacks especially when they have a habit of binging on unhealthy snacks.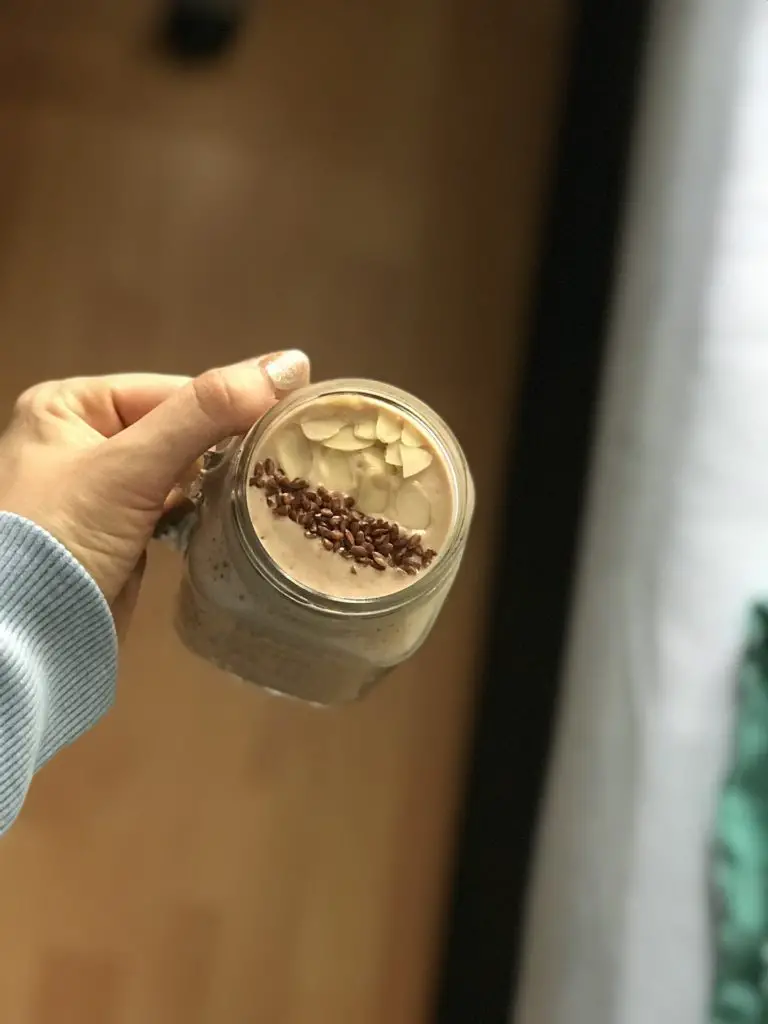 For evening snacks I choose one from these options:
>Bowl of nuts (cashews, almonds, walnuts, raisins etc.)
>Coconut water
>Green Tea
>Weight loss smoothie/ banana shake
>Fruit salad
Dinner
I made sure to have dinner before 9 pm. Their should be a gap of 2 or 3 hours between dinner and sleep so that the food is digested properly.
For dinner, I kept it simple. I would have the staple Indian meal (2 chapatti, vegetable and dal. I also included the following options for dinner:
>Oatmeal soup
>Weight loss Salad
>Rice with curry (brown rice is better than white)
>Boiled egg salad
>Vegetable Soup
>Kichdi (indian dish)
You can also add chicken and meat if you prefer it for dinner.
After having dinner, I did not eat anything and avoided snacking at all. I sometimes had a cup of green tea if I wished because it super healthy and helps in weight loss.
Suggested For You: 7 Easy Weight Loss Salads You Must Try
Tips To Follow With This Quick Weight Loss Diet Plan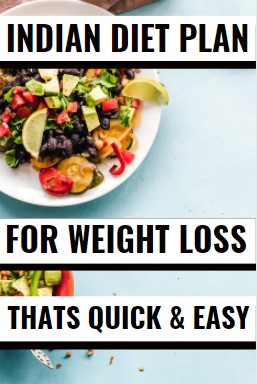 1.Always remember, when you are trying to lose weight, you have to ensure that you are eating more protein rich food.
2.Avoid Sugar & Bakery items including cookies, sweets, pastries, cake etc.
3.Choose jaggery instead of sugar
4.Drink vegetable juice to boost weight loss process
5.Avoid refined flour/white flour/ maida. This means you'll have to avoid bread, pasta, pizza and anything made of refined flour.
6.No junk food when you follow this diet plan
7.Drink green tea daily
8.Make sure to have dinner before 9 PM. It's even better if you eat your last meal before 7 or 8 pm.
9.Walk daily for minimum of 10 minutes. If you can, try to walk for 40 minutes to see faster weight loss
10.Workout for 5 times weekly when you follow this Indian diet plan for weight loss as staying active is extremely important to burn calories.
If you follow this indian diet plan for weight loss, please share your result and experience with me. I would love to know!
Make sure to save and bookmark this page because this is a very practical and easy to follow Indian weight loss diet that I have followed and shared with you.
If you liked this post share it on pinterest, facebook and instagram.