It would be right to say that turmeric milk is like an elixir for health. Before you check the recipes to make it, you need to know about the benefits of turmeric milk and how you can use it for improving your health.
( Disclosure: This post may contain affiliate links. We may receive commission if you purchase something from our links, without any extra charges from you. As an Amazon Associate I earn from qualifying purchases. Please read the disclaimer for more information)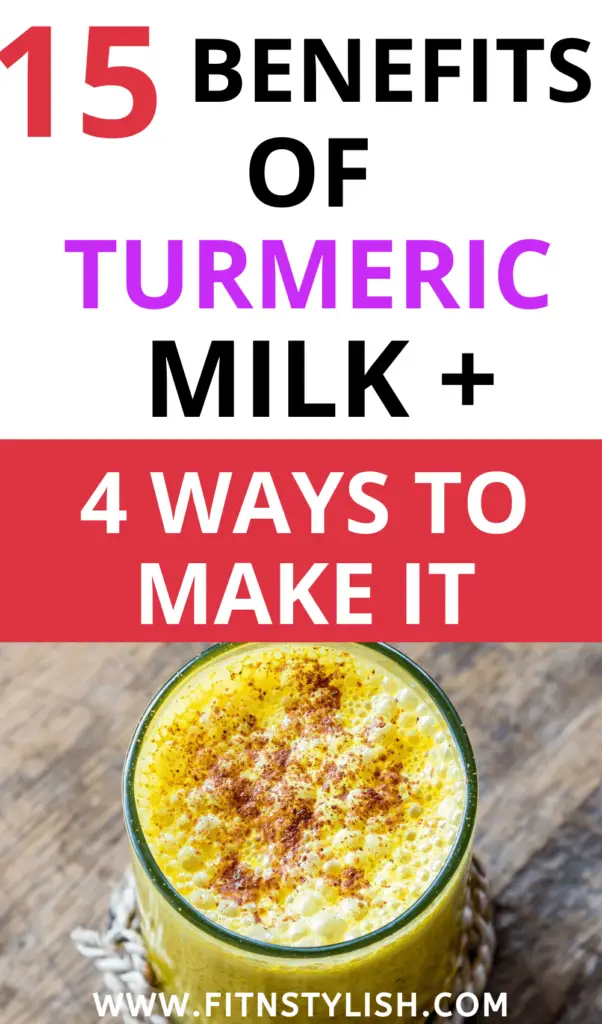 Which Type of Turmeric Should You Use?
Turmeric is available in different forms: powered, roots, supplements, capsules and tablets. So which one should you use?
For this specific recipe that I will share, you should use the powered turmeric as it's the most natural and does not contain chemicals. Supplements and capsules may not show powerful results like the pure, organic turmeric.
I use this turmeric root powder which is organic and free of chemicals. It's available easily too, and I try to stock up at least an extra bottle just in case.
15 Amazing Benefits of Turmeric Milk  
1. May Decrease Risk of Cancer
Turmeric has an active ingredient, curcumin which could reduce cancer risk. This may isolate the cancer cells. If turmeric milk is taken with ginger and black pepper then it would be certainly more effective for this purpose.
2. Boosts your immunity
Turmeric has got really amazing antiviral properties which gives boost to your immunity and save your body for multiple infections, viral and bacteria.
3. Helps in weight loss
Turmeric has got certain compounds which can help in the process of weight loss.
If you are already following diets and exercises, then add turmeric milk to your weight loss process to boost it further. You can even use low fat milk for this.
Suggested For You
Grab this 40 page ebook that shows you "9 Steps to Lose Weight Without Going To The Gym" + 8 Health Trackers & Healthy Living Checklist for just $1.99 only. In this ebook, I share the 9 steps that helped me lose weight at home and burn body fat easily. Download the ebook here.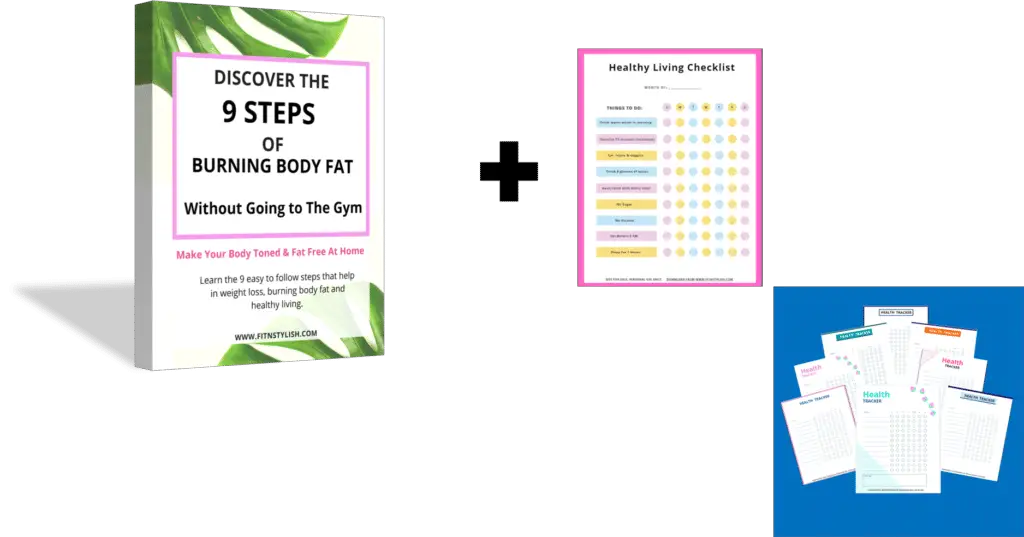 4. Reduces headaches
Turmeric is loaded with so many nutrients and antioxidants which can help in reducing headaches. Regular use of turmeric milk will help in this situation.
5. Soothes joint pains
Among the many benefits of turmeric milk, one of the best ones is that it can help in joint pains. If you suffer from this, then taking turmeric milk daily can help you because not only it will heal your joints slowly but also increase the calcium in your bones.  
6. Better Sleep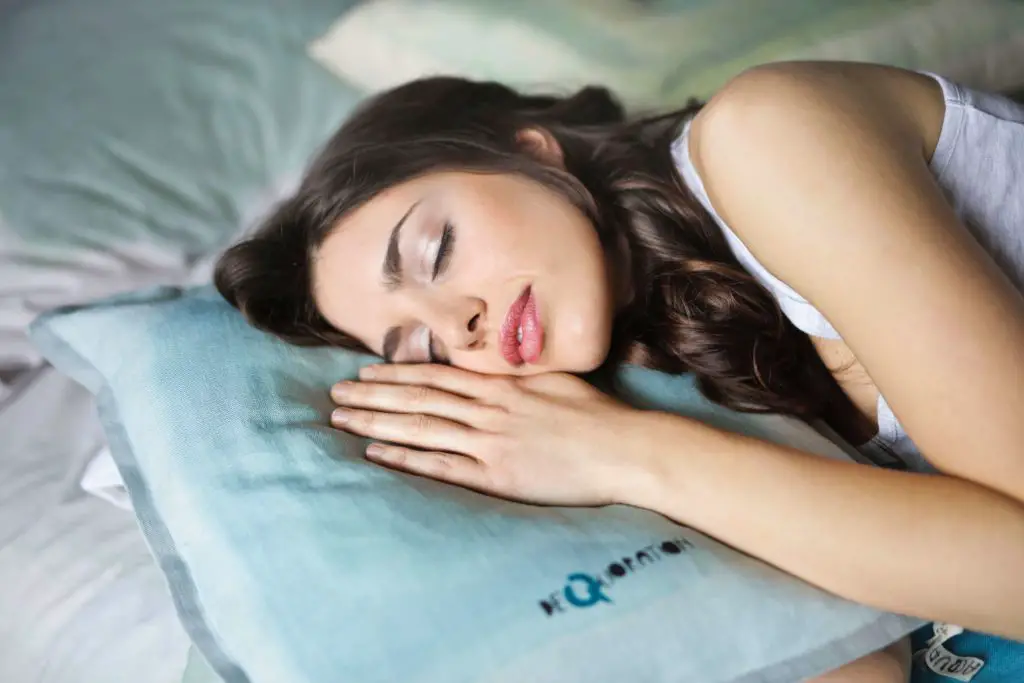 To get better sleep, simply take a warm glass of this golden milk.
Turmeric will relax the body and even reduce stress while milk will promote better sleep because it has melatonin & serotonin.
>> Related Post: 5 Healthy Habits To Lose Weight
7. Detoxes Your body
Turmeric can help in purifying your blood and stimulates the blood flow. Thus, helping in removing various toxins from your body.
8. Detoxes The Liver
Turmeric not only cleanse your body but it can also clean up your liver. You can even take a warm glass of water with turmeric in morning to boost the liver cleansing process.
Suggested For You: Celery Juice Weight Loss: 15 Benefits and Recipe To Make It
9. Get Glowing Skin
Turmeric has been used as beauty remedy in India since centuries and it has proven it's power. Turmeric milk can help you in fighting skin ageing and make your skin young, healthy and spotless.
Related Content: 6 Homemade Face Packs To Get Glowing Skin
10. Increases Brain Power & Memory
Benefits of turmeric milk include better brain power and memory. Some studies had suggested that taking turmeric milk can help in improving reaction time of the brain and boost the memory too as it could help in growth of brain cells.
11. Heals Cuts, Pain & Swelling
The anti-inflammatory & anti septic properties of turmeric can help in healing cuts, wounds. It can even help in reducing swelling in body and join pains.
12. Saves From Infections
Turmeric milk is a great protector from fungus and infections because of the antifungal properties. Among all benefits of turmeric milk, this is a especially important it you catch allergies or cold and cough frequently.  
By consuming turmeric milk you can stay away from lots of bacteria, virals and allergy causing agents.
Suggested for you: Immunity Boosting Drink To Maintain Health
13. Improves Your Mood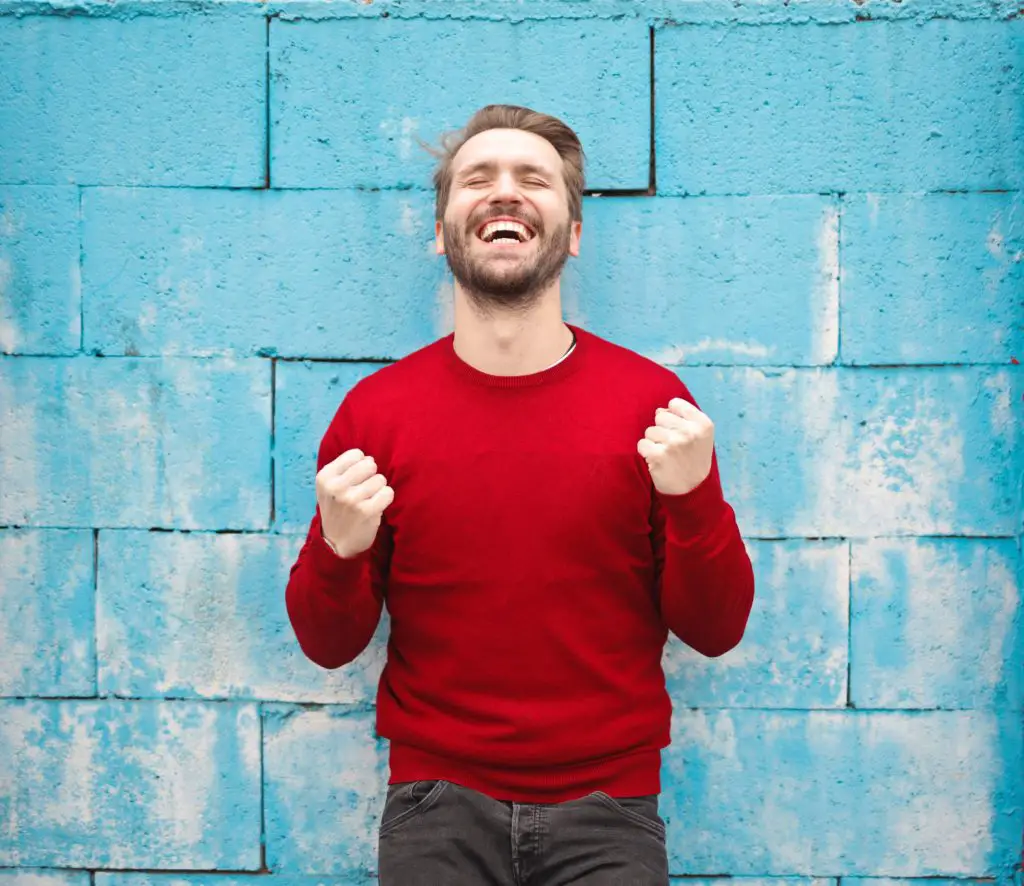 Turmeric milk will help in making your mood better. So if you having a bad day, take a glass of it to boost your mood.
14. Enhances Digestion
If you suffer from digestion issues, then taking turmeric milk can be beneficial for you.
Suggested Read: 3 Best Fat Burning Drinks To Remove Belly Fat
15. Improves Your Heart Health
Turmeric milk can boost the functions of heart and even save from heart diseases.
4 Easy Turmeric Milk Recipes
Now that you know about the benefits of turmeric milk, here are the 4 turmeric milk recipes that are easy to make.
Recipe #1. Simple Turmeric Milk Recipe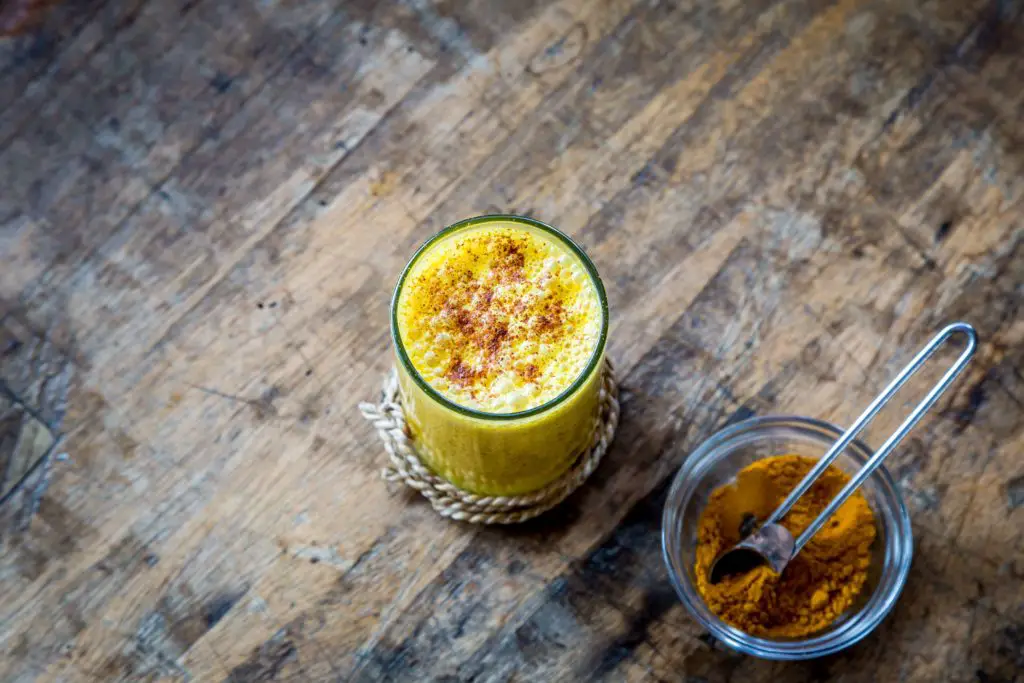 Boil 2 cups of milk and add 1 tbsp. of organic turmeric to it. Allow this to boil for 15 minutes and then allow to mix and cool. Once it becomes lukewarm, drink it. This would give 1 serving. I use this brand of powered turmeric.
Recipe #2. Turmeric Milk Recipe With Black Pepper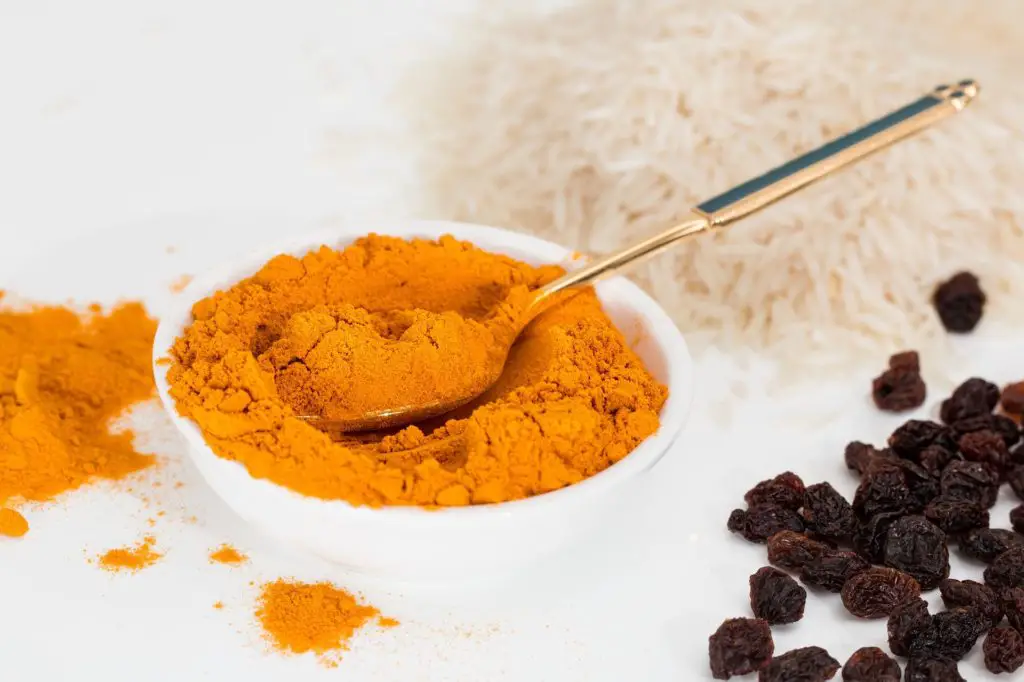 To make this health drink, simply boil 2 cups milk & add turmeric. Also add 1 tbsp of black pepper (powdered) or 2 balls if you are using unpowered ones, and allow to boil. Cool off and drink when lukewarm. Black pepper can help in better absorption of turmeric milk.
Black pepper is extremely beneficial for health. I use this brand of blackpepper for making turmeric milk.
Recipe #3: Turmeric Milk With Ginger
Just like previous recipes, you can have to prepare this milk. But in addition to turmeric, you should also grate and add half inch of ginger.
It would help in enhancing the flavor of this recipe and also help if you are suffering from cough or cold.
If you don't have freshly grated ginger available, use this powered ginger for this recipe, it works really well.
Recipe #4: Turmeric Milk With cinnamon
Cinnamon when added to the mixture, can increase the turmeric milk benefits.
That's why if you want to get more benefits from this elixir, then add a pinch of cinnamon or half tbsp on cinnamon when boiling and drink it once it becomes lukewarm.
There are several brands offering cinnamon powered, but after trying a lot of them, I finally stopped searching at this one. It's a top quality, premium grade powered cinnamon which can be used for this recipe as well as other meals and recipes.
I hope you enjoyed these amazing benefits of turmeric milk and the recipes which you can make to get these benefits.
Please Share it on Facebook so that you can keep rechecking this post whenever you want. Also, pin it on pinterest to your recipes & health board.
Download This 49 Page Meal Planner Printable To Start Planning Your Healthy Meals Instantly!