In today's post, I am sharing a full body workout at home (no equipments) for those who want to stay fit at home.
Working out in gym is great but when it's not possible to go there, the alternate is to workout at home. And this can be even better especially for those who are shy or introverts.
( Disclosure: This post may contain affiliate links. We may receive commission if you purchase something from our links, without any extra charges from you. As an Amazon Associate I earn from qualifying purchases. Please read the disclaimer for more information)
Before Starting Workout

1. You should warm up before you begin any workouts because it will keep your body safe from cramps and stiffness later on.

2. Drink some water before beginning the workout

3. This full body workout at home is designed for anyone who wants to stay fit. But make sure you take advice from your doctor if you have some specific health condition or issue before you begin with any workout.
What You Will Need For This Workout?
Since it's a no equipment workout, you'll not need any dumbbells, or weights to do this. You can do this without any type of equipment.
Workout + Diet = Dream Body
Always focus on exercise along with having a great diet. But you don't have to starve yourself and feel hungry just because you want to lose weight fast.
You should eat healthy options and make sure your body gets all the nutrients which it requires.
Exercise only works when you'll combine it with a great diet. So make sure you focus on both the things if you plan to achieve your dream body goals.
Suggested For You:
Related Post: 12 Healthy Lifestyle Habits That Will Change Your Life
5 Healthy Morning Habits To Lose Weight
Full Body Workout at Home No Equipments (The Workout Plan)
This plan is suited for beginners and intermediates. But it can also be added to the advanced workouts plans if you like.
So here's the entire workout plan for you.
Warm Up:
Do each of these for 15 seconds. You can do this quick warm up 2 or even 3 times.
• March on spot
• Jumping Jacks
Workout:
You should take break of 15 seconds between every exercise. Perform this entire circuit 3 times.
Abs & Arms
20 Mountain Climbers
10 Russian Twists
10 Push ups
20 Heel Touches
20 Bicycle Crunches
10 Standing Crunches
10 Jumping Jacks
Legs & Thighs
10 Lunges
10 Mountain Climbers
20 squats
10 Bridge Ups
Try this full body workout at home no equipments for 1 month consistently. You can take rest days every 5 or 7 days. Make sure that you eat healthy and avoid sweets foods.
Grab this 40 page ebook that shows you "9 Steps to Lose Weight Without Going To The Gym" + 8 Health Trackers & Healthy Living Checklist for just $1.99 only. In this ebook, I share the 9 steps that helped me lose weight at home and burn body fat easily. Download the ebook here.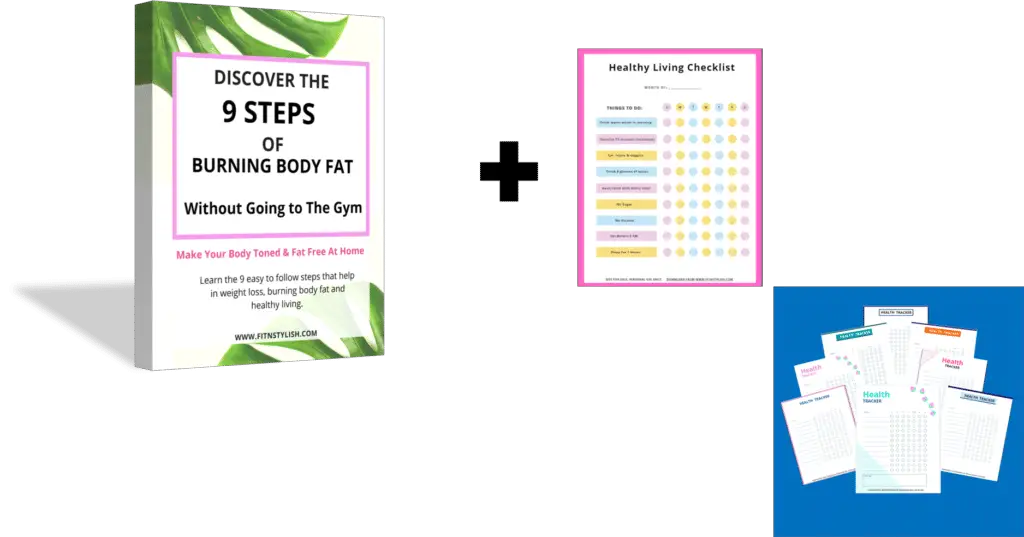 Let us know how this workout goes for you in the comments. I would love to know.
Also, please share this post on Facebook and Pinterest to help others who are searching for full body workout at home no equipments.
Related Post: How To Lose Belly Fat in 1 Week?
Download This 49 Page Meal Planner Printable To Start Planning Your Healthy Meals Instantly!